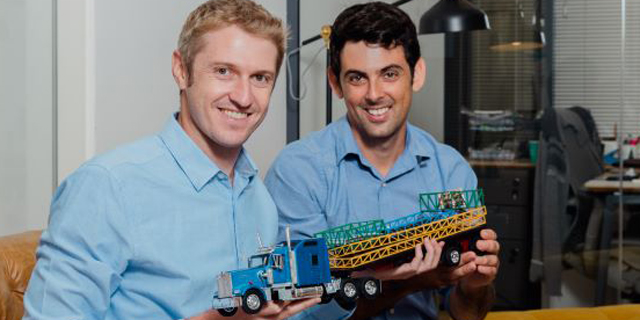 Real estate startup Samson Logic raises NIS 1.5 million to increase safety at construction sites
The startup earned a place in the first cohort of the Proptech Zone Startup Accelerator, designed to promote startups in a variety of industries
James Spiro
|
11:47, 08.10.20
Israeli startup Samson Logic has closed a funding round totaling NIS 1.5 million (approximately $400,000) for its smart management of materials to increase safety on construction sites. The funding was raised by construction companies Zemach Hammerman Ltd., Sivan Bitzua Ltd., Yanushovski Initiation and Development, and the US-based building materials logistics software company Applied Systems Associates Inc. (ASA).
Samson Logic has developed a system capable of registering and managing construction materials, including smart packages with IoT sensors, software that can convert orders of raw materials into packaging instructions, and software that can manage the inventory of materials at construction sites. The solution can help save crane and worker time, optimize storage area, and manage material waste.
The system is designed to save money on the cost of each construction project while also making sure the sites remain safe and efficient for workers in the industry. The technology has been implemented in a pilot project carried out by construction company Solel Boneh.
Samson Logic is a member of the first cohort of the Proptech Zone Startup Accelerator, designed to promote startups in a variety of industries. These include the construction process, efficient management of office space, real estate investments, and infrastructure control platforms. The program is partnered with real estate company JLL and is supported by AWS Activate - Amazon's startup program.
Samson Logic was founded by Shai Prupes who currently serves as its CEO, Danny Vainer who is its Chief Technology Officer, Chairman of the Board Prof. Yehiel Rosenfeld, and Zvika David who serves as a logistics consultant.