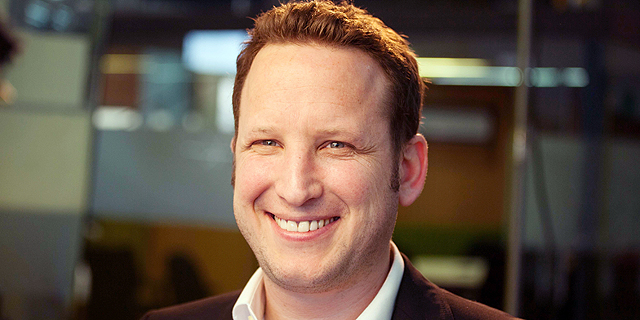 Israeli unicorn Sisense adopting new approach towards work post-Covid-19 shakeup
The startup, which is considering an IPO in the coming year, has come up with an innovative vision for work that includes a different type of approach towards the relationship between employers and employees
Sophie Shulman
|
14:48 11.10.2020
At the beginning of 2020, the management of business intelligence startup Sisense, one of Israel's most intrihaguing unicorns, was scratching its head wondering how to find more room for its ever-expanding workforce at its offices in Ramat Gan's Amot Atrium Tower. The company, which is already valued at $1.1 billion and which develops a cloud-based business intelligence platform that uses artificial intelligence algorithms to analyze organizational data, was recruiting dozens of new employees at the time. But then Covid-19 arrived. Sisense got nervous and immediately fired 80 of the company's 900 employees, only to discover not long afterwards that the effects of coronavirus weren't as straightforward as they initially seemed.
You have annual income of more than $100 million and at the beginning of the year you raised $100 million from Insight Partners. You aren't short on money so why were you so quick to fire employees? "It is better to be extra paranoid. It was very sad to part with employees but at the time it was the right thing to do," said Aviad Harell, Sisense co-founder and GM of Sisense Israel.
"I used to fly to the U.S. once every three weeks. We really encouraged our employees to go abroad to maintain a unified DNA between our different offices across the world and to also meet clients. We have now learned that this can all be done without flying overseas, although it isn't easy and still affects work. I believe that we will return to fly abroad, but not at the same rate."
What is the significance of employee location in this new way of thinking? You have had offices in Ukraine for a while so if location is no longer significant you could just move the entire company there and cut costs?
"Our headquarters in the Ukraine are working, but we need different profiles of employees and they aren't all available there. The salary of employees in Israel hasn't changed, but unlike in the past, it is now easier to recruit employees that don't live in the center of the country. Ultimately, we believe this will benefit Israeli society as a whole."