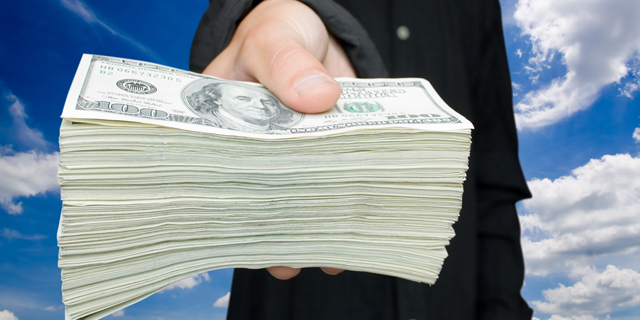 Round B
Setting up a startup? It all starts with raising initial capital
Shaul Olmert, founder of Flying Pigs offers some golden advice for new startups on the early stages of financing your dreams
Shaul Olmert
|
16:33 15.10.2020
It's been three months since my business partner Ilan Leibovitch and I decided that we're going to go for it - that our idea for an app that will soon become the "best friend" of millions of people was so exciting to us that we are willing to dedicate the next few years and beyond to it. After we reassured ourselves that there aren't any similar products out there, we tested the idea in front of a target audience (in our case, youth and young adults), and decided that now is the time to present our solution. We defined our initial product and built a detailed plan of action and in doing so realized that we've got a long road ahead. We'd need lots of complex coding, a revolutionary design, meticulous research on market trends and app use, aggressive marketing, perfect production, managing user outreach, and more. All of those things don't come cheap. Raising capital is an integral part of the startup process. There are of course companies that started off self-funded by the founders themselves, or managed to generate revenue early on and therefore don't need to raise external capital. But in the startup world—where the goal is to quickly build large companies—most begin raising capital at the very beginning. Just like in everyday life, where one has dreams and aspirations, but must first make money to survive, startups too have exciting visions and plans, but demand funding in order to see them to fruition.
Once we reach the advanced stages of raising capital (when the product is already on the market), the process will be completely different. At that stage, we must have clear numbers that show our product is consistently being used, and at an even later stage, provide actual figures that show gains and revenue. In the first stage, all we had to offer the investor was our vision and how it would change people's lives. Some of our discussions even began to veer off from concrete topics, where we'd fantasize about the future of the company and personal stories of times in our life when people told us they'd dreamed of just such a product. Once that happens you begin to realize that the investor sitting in front of you really resonates with your idea. Therefore, even if you have many doubts about the various unknowns and understand that it will be a long journey, you can be reassured that such an investor will be there to embark on it with you.
Shaul Olmert is a serial entrepreneur and the co-founder and CEO of mobile app developer Piggy. He formerly founded interactive content company Playbuzz Ltd.