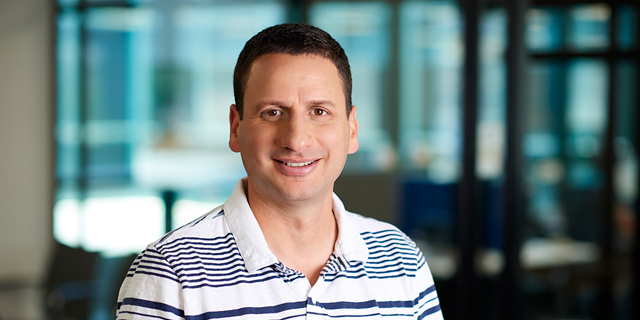 Israel's Glassbox acquires rival SessionsCam in custom analytics merger
The combined company will deliver the industry's first-ever complete view of all online digital interactions across web and mobile
Meir Orbach
|
18:30 15.10.2020
Israeli customer analytics startup Glassbox Digital UK Ltd. has acquired its British rival SessionsCam, a digital customer experience provider. The combined company will deliver the industry's first-ever complete view of all online digital interactions across web and mobile, so businesses can generate even more value and better serve their customers. The companies didn't announce the value of the deal but a person familiar with the deal told Calcalist under the condition of anonymity that is estimated to be in the region of $30-40 million.
"We've been working with them on collaborating on a joint solution over recent months. The talks ended up leading to the acquisition," Glassbox CEO Yaron Morgenstern told Calcalist.
SessionsCam's 100 employees will join Galssbox's workforce of 160 employees. "We service the high-end world of banks and big organizations. They largely operate in other verticals like retail and they focus on small and medium-sized companies," added Morgenstern. "The acquisition allows us to serve varied verticals. The Covid-19 pandemic presents many challenges moving forward with this process. In normal times we would have flown people out to accelerate the process."
Glassbox raised $40 million in a series C funding round in April, with part of that sum now set to go towards SessionsCam's acquisition. The merged company will serve over 300 clients worldwide, including six of the world's biggest banks and companies like SoFi, Singapore Airlines, John Lewis, SuperDry, Admiral and Experian.
Morgenstern stressed that online traffic has risen in these difficult times and that companies are focusing on new ways to digitally connect with new and existing clients. "Covid-19 has resulted in a significant increase in digital activity worldwide and our technology allows the world's most sophisticated companies to map, maintain and increase their digital assets," explained Morgenstern.
Founded in 2010 by Israeli entrepreneurs Yoav Schreiber, Yaron Gueta, and Hanan Blumstein, Glassbox develops a service that collects data and provides companies with analytics and insights pertaining to customer behavior across digital platforms and mobile applications. Glassbox's system is designed to optimize web and mobile customer experiences, identify information technology (IT) performance issues, and direct real-time customer support.
"Glassbox stands at the forefront of the industry at a time when digital acceleration is in full throttle," said Kevin Goodings, CEO of SessionCam. "We look forward to continuing our work to bring existing and new customers greater value than ever before."