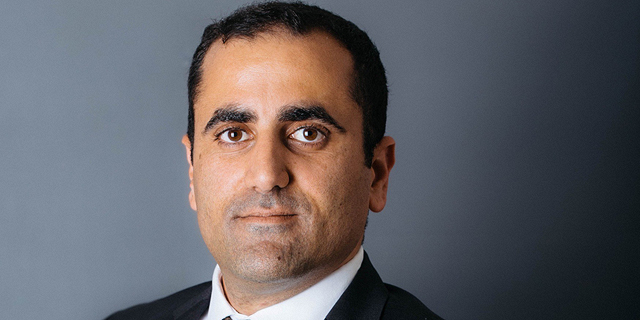 DiplomaTech
Spring Break vacations aside, Mexico has much to offer Israeli techies
There are numerous opportunities for Israeli companies willing to make the right adjustments for an economy serving a population of 128 million people and which shares 3,145 kilometers of border with the U.S.
Allon Sinai
|
14:52 18.10.2020
Israeli tech entrepreneurs need to start thinking about Mexico as a business destination rather than just a tourist attraction, says Lior Yafe, Head of the Economic and Trade Mission of Israel to Mexico. While Mexico was highlighted as one of the OECD's hardest-hit countries in the Organization for Economic Cooperation and Development's latest report released last month, Yafe says there are numerous opportunities for Israeli companies willing to make the right adjustments for an economy serving a population of 128 million people and which shares 3,145 kilometers of border with the U.S. "My goal when entering this role was to change the notion many Israelis have that Mexico is only a travel destination for a honeymoon or post-army trek," Yafe, who entered his role two months ago, told CTech. "Mexico is a leading business hub in Latin America, not just because of its size but also because of its potential. This can be seen in anything from production lines of many of the automotive giants like Ford and Toyota that are based here, to fintech solutions that are in demand as many Mexicans don't have a bank account, and of course in traditional Israeli expertise in sectors like agriculture and water. The Israeli startup ecosystem that is looking to enter new markets shouldn't overlook this potential."
The OECD downgraded last month its 2020 economic forecast for Mexico to a contraction of 10.2% down from 7.5% in June. Among G20 countries, Mexico is predicted to suffer the fourth deepest recession after South Africa, Argentina and Italy. The Mexican economy contracted 18.7% in the second quarter of the year, and the OECD predicted that its GDP will increase by only 3% in 2021. Mexico's central bank has predicted that GDP could contract by as much as 12.8% this year, and according to Yafe, much of Mexico's recovery will depend on that of its neighbors to the north due to its tight economic ties with the U.S. and Canada, for which the OECD is predicting contractions of 3.8% and 5.8%, respectively.
Israeli trade with Mexico reached a total of $779 million in 2019, $348 million in export and $431 million in import. Much of the Israeli export to the country revolves around sophisticated machinery used for manufacturing, but the services sector is also on the rise, totalling $125 million in 2019. One such deal, at an initial value of $1.5 million, was announced last month when the Mexican city of León selected viisights Solutions Ltd., a developer of behavioral recognition systems for real-time video footage, to improve its safety, security, and help prevent the spread of Covid-19. Its main product, viisights Wise, addresses a myriad of community problems and threats, such as violence and weapon recognition, crowd behavior, and traffic monitoring. It will be applied to existing video feeds supplied by MER Group Mexico, whose platform is already integrated into police systems, to also identify breaches in social distancing measures. The technology is expected to help with regulations in place to contain Covid-19 by identifying suspicious activities and improving response times. "Israel's reputation in Mexico is really good," noted Yafe. "I can see that in every meeting I have here. One of the reasons for this is the trade agreement signed between the countries in 1999. Israel is the only country in the Middle East with which they have a trade agreement so in many ways we also act as a bridge to the region for them." Yafe said the new normal forced on the business sector due to the pandemic is largely a positive development for Israeli companies aiming to enter the Mexican market. "It is no longer possible or necessary to physically come to Mexico to do business and one email and Zoom call are enough to connect between Israeli and Mexican companies," explained Yafe. "We are receiving more approaches than usual because Mexico has become more accessible to many companies." Yafe has advice for any Israeli company aiming to enter the Mexican market.
"Firstly, they should get to know the local business culture. Unlike the rest of Latin America or the U.S. and Europe, business here moves slower. You need to learn about the history of the country and get to know it well. It is also a good idea to allocate a special budget for local marketing or even hire a local representative. Companies should customize their product for this market, for example in its design and language. Instead of looking for quick wins, companies should come to Mexico with a long-term approach."
Yafe, who previously served as the Deputy Director at the World Trade Organization Affairs department at the Foriegn Trade Administration in the Ministry of Economy and Industry, believes the pandemic is arguably the finest hour of Israel's trade attachés. "We aren't just the face of the Israeli economy the way we used to be, but we are also its feet on the ground across the world," he explained. "We are here to help the Israeli economy in this tough time. At the end of the day, companies are paying taxes so that we can help open doors for them and enter new markets. This leads to business transactions that don't only benefit Israel with the taxes they create, but also boost local trade and employment. For me, I'm not here just to benefit the Israeli economy, but Israeli society as a whole."