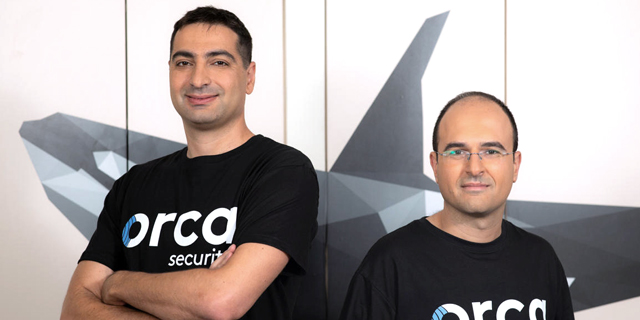 A group of former Check Point workers managed to piss off Palo Alto Networks
The cyber giant threatened to sue Israeli startup Orca security for posting a video comparing the two platforms
Meir Orbach
|
18:00 22.10.2020
Avi Shua, the co-founder and CEO of Tel Aviv-based cybersecurity startup Orca Security Ltd., managed to ruffle the feathers of American cyber giant Palo Alto Networks. In September, Orca conducted a comparison test between its own technology and that of Palo Alto Networks in a video it
posted on YouTube
. In response, the Santa Clara-based company sent
a letter
to the Israeli startup demanding it immediately remove the video. The reason, a clause in its contract "prohibiting an end user from disclosing, publishing, or otherwise making publicly available any benchmark, performance or comparison tests," without permission.
In his full response, he chose to address what he believed was the central issue, namely transparency in the tech sector.
"The cybersecurity community preaches about many products. All come with their own advantages and disadvantages, capabilities, and limitations. I believe that the only way practitioners can choose the tools that fit their environments best is by viewing factual evidence—not by relying solely on marketing materials. This is why we launched our Cloud Security Punch-Out! Series, where we deploy a few tools—including Orca Security—on the exact same environment and share the results with viewers who deserve to see them. I urge you to take a look at the one we did with Palo Alto Networks; as you'll see we don't hide those areas where Palo Alto Networks shines.
"Unfortunately, Palo Alto Networks is now trying to use legal threats to prevent us from publishing these video reviews. In its letter, Palo Alto Networks does not point to any factual inaccuracies in the reviews of its products' performance. Instead, it premises its threats on flimsy, boilerplate contract terms that prohibit reviews and comparisons of its products and hollow trademark allegations purporting that Palo Alto Networks is sponsoring the videos.
"Palo Alto Networks, do you think your products are flawless or that the bad guys will follow along, not openly talking about products' deficiencies? If the answer is no to both, then why resort to legal threats to remove such benchmarks and comparisons? I refuse to accept a world where any vendor believes it has the right to prevent the free flow of information, and control which product reviews are made publicly available," Shua concluded.
Orca Security has raised a total of $26 million from a series of investors including multinational venture capital fund GGV Capital, YL Ventures GP Ltd. and Silicon Valley CISO Investments (SVCI). The company has offices in Israel and the U.S. The company develops cloud security software for detecting malware and vulnerabilities and protecting assets on Amazon Web Services (AWS), Microsoft Azure, and Google Cloud Platform.
Orca Security's co-founders Shua (CEO), Gil Geron (CPO), senior architects Matan Ben Gur, and Liran Antebi, senior software engineers Hadas Amitay, Wagde Zabit, and Shay Filosof, and Eti Spiegel-Khobra (success manager), are all former employees of Check Point.
Palo Alto Networks is one of the largest cyber companies in the world. It was founded by Israeli citizen Nir Zuk.