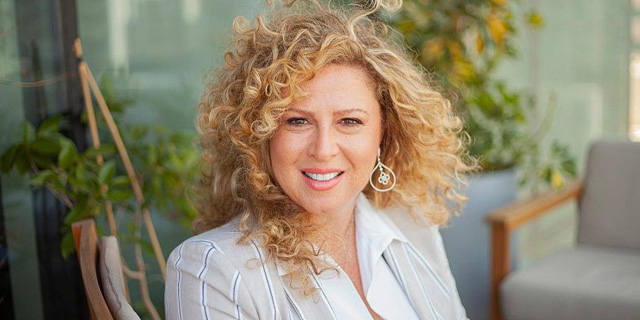 Pandemic sends Israelis flocking to Microsoft's skills training programs
Software development, client management, and data analysis are most popular subjects as 36,000 Israelis complete online courses within three months
Maayan Manela
|
11:31 26.10.2020
While the government's promises to set up professional training programs remain no more than empty statements, and only 18% of employees have undergone any digital training, some 36,000 Israelis have recently completed online courses as part of Microsoft's global skills initiative. According to the company, approximately 10 million people from 231 countries have taken part in the training programs, with the number of Israeli participants placing the country in 35th place worldwide. The most popular courses in Israel are software development, client management and data analysis.
"There is a focus in Israel on practical and professional courses while globally there is more of a focus on courses that are connected to self-improvement and productivity. I think that Israelis are very practical in their mindset," said Hila Hubsch, Head of Legal and Government Affairs at Microsoft Israel. "The country announced that it would be setting up a national professional training program and we work opposite the government in many places. We'd like to cooperate with the government on this as well. Technology companies are helping out and I think this assistance can really help accelerate the exit from this crisis."
Microsoft's global skills initiative is meant to aid people to acquire digital skills in the workplace and has set itself the goal of assisting 25 million people worldwide. There are more than 1,000 courses on offer without cost. While the training is free, receiving a certificate confirming the successful completion of a course test costs $15.
The list of programs includes, for example, graphic design and project management, and they include different soft skills courses like how to write a resume or how to deal with questions in a job interview. The goal is to give people the ability to train themselves in a new profession and apply for a job doing it. "The Covid-19 crisis has hurt every aspect of life, people are in financial distress and a lot of people are looking for solutions," added Hubsch. "Companies are also looking for ways to make their workforce more efficient through professional training programs so the need for digital skills has become a must, even in positions that didn't previously require it. Together with Linkedin, Microsoft launched a global initiative with the goal of helping 25 million people, with Israel being one of the countries selected as a top priority." Ronit Atad, Israel Country General Manager at Microsoft, said that the fact that 36,000 Israelis have already taken part in the program within its first three months shows how necessary it is. "This is an amazing opportunity for Israelis to invest in personal and professional development and develop working skills that are required in this day and age," said Atad. "Companies and organizations are adjusting themselves to this new working model which combines remote work, the acceleration of digital processes and the wide scale use of data and advanced technologies."