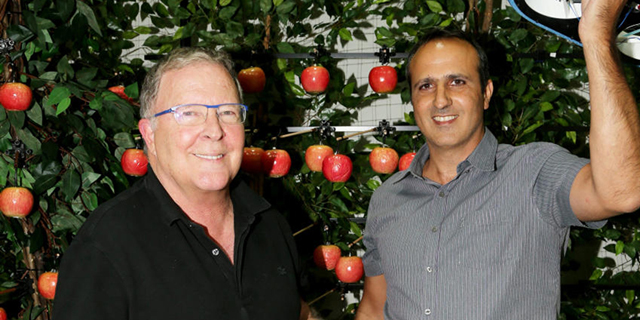 Who raised $120 million and how did the tech giants help their Israeli employees during Covid-19?
CTech Daily Roundup: $60 million Japanese-Israeli VC fund aims to invest in early stage Israeli tech companies
SimilarWeb raises $120 million in latest round. The company takes its total fundraising to $240 million and plans on using new funds to speed up record growth.
Read more
Salto raises $27 million for business apps configuration solution. The Israeli startup aims to streamline day-to-day efforts of configuring applications by extracting the information and translating it to a standardized, structured textual representation.
Read more
Read more
Panoply raises $10 million in funding for its cloud data platform. The company helps enterprises "sync, store, and access all their business data" in one platform.
Read more
Analysis | How did the tech giants help their Israeli employees during Covid-19. After Dun & Bradstreet revealed its '50 best high-tech companies to work for', we examine the steps they took that helped - or hindered - their ranking. Read more
Deci raises $9.1 million in seed to help build platform that 'crafts' the next-gen of AI. The company has already partnered with industries relating to autonomous vehicles, manufacturing, communication, and healthcare. Read more
Fruit-picking drone company raising $20 million to begin manufacturing. Tevel Aerobotics says demand for its AI-powered flying robot pickers has increased as fewer human workers are available. Read more
When lockdown comes, pick your platform poison, says Zebra Medical. Zebra Medical was prepared to enter lockdown like everyone else, but its HR team had to choose how everyone communicated.
Read more
Tel Aviv Stock Exchange to accept companies' reporting exclusively in English. The Israel Securities Authority is expecting the revision will help increase the number of foreign investments in Israel. Read more
Opinion | Tulsa seeking to bring a bit of the Startup Nation to the American Heartland. The city of Tulsa is undergoing a rapid transformation from an energy center into a diverse tech center. Read more