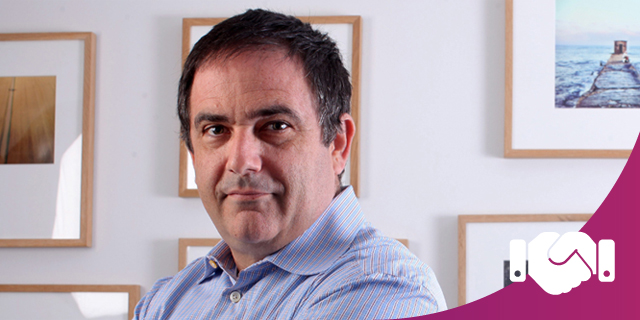 Cyber Gateways
Shlomo Kramer: The firewall revolutionary
The IDF's Unit 8200 alum has backed dozens of startups with hundreds of millions of dollars
Name: Shlomo Kramer
Title: Founder and CEO of Cato Networks
Notable Facts:
Co-founded Check Point in 1993
Currently serves as a founding investor and board director on four different companies
Sold stake in Imperva for $90 million in 2018

Shlomo Kramer is one of Israel's foremost founders and investors in the cyber industry. He is perhaps best known for co-founding firewall pioneer Check Point Software Technologies Ltd., one of the flagships of Israel's technology sector. He left Check Point in 1998 and went on to co-found several successful companies. He co-founded Imperva, serving as its President and CEO until 2014 before selling his entire stake for an estimated $90 million in early 2018.
Much of his current focus is currently dedicated to Cato Networks, which he founded in 2015. He serves as the CEO of the company that provides software-defined wide-area network (SD-WAN) security. Over the years he has also been a founding investor and board member of many startups. As an investor, the IDF's Unit 8200 alum backed dozens of startups with hundreds of millions of dollars, some of the more prominent being Trusteer Inc., which was acquired by IBM in 2013, secure file-sharing company WatchDox Ltd., acquired by BlackBerry in 2015, mobile applications company Worklight Inc., bought by IBM in 2012, and cyber threat detection startup LightCyber Ltd. acquired by Palo Alto Networks in 2017. In an
interview
to Calcalist, Kramer once compared entrepreneurs to professional basketball players, saying they don't just want to win, but also really love to play. He noted that one of the keys to success is that a startup's founding team binds together in a similar way to championship winning teams on the sports field. "It takes very high stamina, intellectual integrity, and a combination of the ego necessary to found a startup and the humility required to be able to work with other people as a team," he explained. "These are all very important characters for the success of a startup."