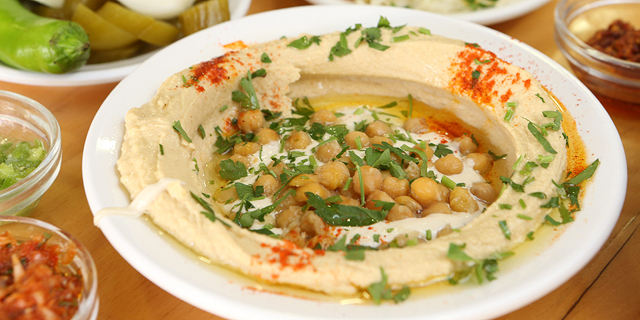 Who raised $115 million and what are the five patents you should know about for Halloween 2020?
CTech Daily Roundup: Rabobank invests in Israeli foodtech company InnovoPro
Online privacy company Kape raises $115 million in a share offering to the public. The offering will allow the Teddy Sagi Group cybersecurity and privacy protection company to continue expanding its activities through strategic acquisitions and organic growth.
Read more
Rabobank invests in Israeli foodtech company InnovoPro. "We believe chickpea will be a leader in the next wave of non-animal protein sources," says head of Rabo Food & Agri Innovation Fund.
Read more
Read more
Agri-tech R&D partnership Smart Agro raises over $7.5 million in Tel Aviv IPO. "Despite the challenging times, the IPO and the demand show that the Israeli public believes in Israeli agri-tech," said Smart Agro CEO Omri Rothman. Read more
Amid Covid-19, eToro is looking to hire 100 Israeli employees. The online trading platform has seen impressive growth during 2020, reaching 15 million users per month. Read more
Interview | "Everyone's an expert in something," Kasamba is taking the gig economy to the next level. The company's new platform HeyExpert soft-launched six months ago and CEO Shpitalnik believes it won't be long before it has many millions of users. Read more
Israel is ranked third in the world for tech, but can it hold its spot? StartupBlink joins CTech to discuss how Israel, a small and young country with few friendly neighbors, became one of the most influential tech ecosystems in the world.
Read more
New guidelines allow business people from 'red countries' to enter Israel under strict restrictions. Meetings that are deemed as "essential" and cannot be held virtually allowed to go ahead in person for the first time since March. Read more
Opinion | Five patents you should know about for Halloween 2020. Masks, decorations, and social distancing - here are the patents that are keeping us safe in a Halloween spooked with Covid-19. Read more
Appointments | TAU Ventures appoints Inbal Perlman as VP of Business Development. The former 'Googler' will help accelerate growth for the Israeli fund and portfolio. Read more