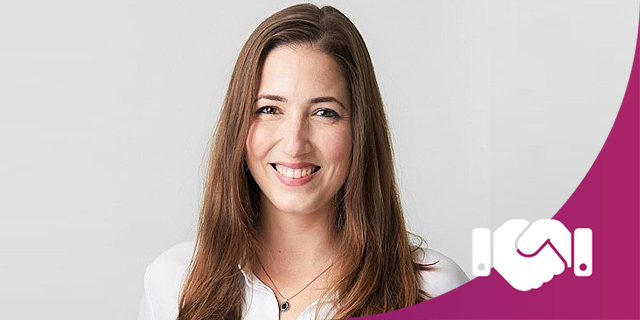 Cyber Gateways
Nofar Amikam: Glilot's go-to on cyber
The lady who's overseen some of the most fascinating times in cybersecurity history
Name: Nofar Amikam
Title: Investment Partner at Glilot Capital Partners
Notable Facts:
Worked with CEOs to help them with global deals and innovation
Currently has $240 million in assets under management
A member of the founding team of Israel Tech Challenge, a non-profit high-tech academy

This year, it's never been more important to focus on cybersecurity - and there's no other person who knows how to spot the difference between the heroes and the zeroes in the startup world. As Investment Partner at Glilot Capital Partners, Nofar Amikam has overseen some of the most fascinating times in cybersecurity history.
Nofar Amikam served in the Israeli Defense Force (IDF) at the allusive 8200 unit. While not much is known about it, many alumni have later gone on to pioneer the cybersecurity space with some of the most innovative technologies enjoyed by the world today. After, she received an MBA from Ben-Gurion University in collaberation with Columbia University.
Amikam started her career at Deloitte where she was the Head of Deal Flow and Business Development for Startup companies. While there, she was in charge of directly locating, screening, and recruiting startups that she thought would one day be a success. Continuing this trend to places such as SOSA TLV and helping found Israel Tech Challenge, she would soon spend two years at JVP - one of Israel's largest venture capital firms.
Of course, one of her biggest career highlights was when she was offered the position of Partners & Startups Success Manager at Microsoft. Her role involved working closely with CEOs to help them strategize key accounts and strategic deals and work directly alongside Global Microsoft leaders to help prepare them for innovations coming out of Israel.
Today, she is a Partner at Glilot Capital and works alongside co-founders and Managing Partners Kobi Samboursky and Arik Kleinstein. Together, they have overseen some of the biggest investments and acquisitions in the cyber arena, such as Protego (acquired by Check Point) and CyberX which was acquired by Microsoft.
In total, Glilot Capital currently has over $240 million in assets under management, according to the company. When asked about how Covid-19 has affected the industry, she told Calcalist: "On the one hand, there are more attacks, more phishing attempts… and on the other hand not all organizations are prepared for remote work and many workers who have shifted to work from their homes use their private devices, which increases the risk of security breaches."
Outside of her VC work in the cyber space, Amikam earned a certification for Insight Selling awarded by Microsoft.