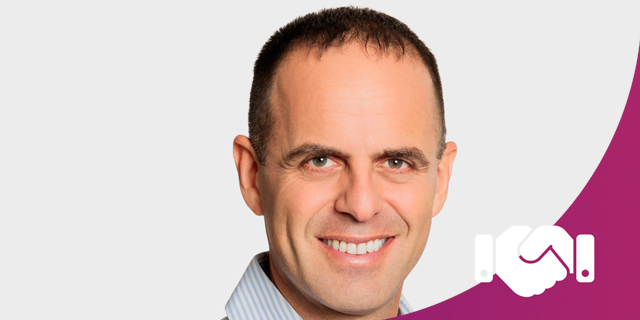 HealthTech Gateways
Guy Ezekiel: helping healthtech companies grow
Ezekiel's Pitango has invested in over 250 companies, paving the way for fresh ideas and sponsoring entrepreneurship
Name: Guy Ezekiel
Position: Managing General Partner of Pitango
Notable facts:
Served as president and CEO of Ventor Technologies, later sold for $325 million
Sponsored over 250 companies in healthtech sector
Heads two other branches, Pitango Venture Capital and Pitango Growth

Guy Ezekiel is the Managing General Partner of Pitango, a healthtech firm focused on revolutionizing the sector. In the past, Ezekiel led a variety of leadership roles in startups in Israel and the U.S. He served as President and CEO of Brainsway, which is dedicated to developing high tech medical solutions to treat brain disorders. He also served as President and CEO of Marval Pharma, a pharmaceutical company in clinical stages that is testing out certain drugs for chest pain.
Prior he was the General Manager and Vice President of Medtronic Ventor Technologies Ltd. that is a subsidiary of Medtronic Inc. and created synthetic heart valves. Before that, he was President and CEO of Ventor Technologies, which he led from its early startup stage until it was later sold to Medtronic for $325 million. He previously worked at Medrad Inc., which today is a subsidiary of Bayer AG, and led to the unit growing and earning revenues of $250 m. His earliest position was at UltraGuide as a Marketing and Clinical Director, which was an Israeli firm that engineered medical equipment.
Ezekiel holds an MD. from Ben-Gurion University of the Negev, and an MBA from Pittsburgh University. Pitango is an investor in over 250 companies, guiding them through multiple stages, and has two other funds, namely Pitango Venture Capital and Pitango Growth. Pitango is focused on innovation, technology, and entrepreneurship and utilizing all of those aspects to improve the world through helping create diversity among new companies. Pitango has led exits with Veon Ltd., Red Bend Software, Super Dimension Ltd., Varonis, Discotech Inc., 3DV Systems Ltd., Rocket Play, Sales Predict Ltd., Radlan Computer Communications (which today is now Marvell Software Solutions Israel), Anobit Technologies Ltd., VideoSurf Inc., Forescout Technologies, Skycure, Clearforest, Borderfree Inc., LiveU, Voltaire Inc., and more.