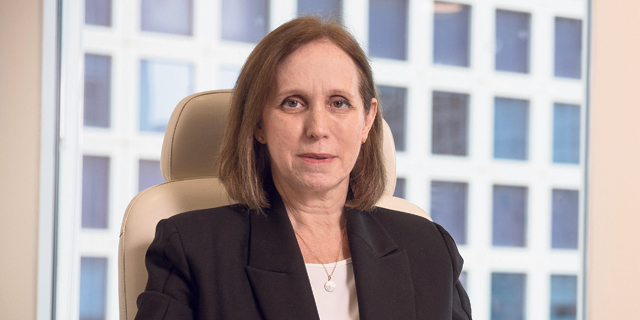 Expert highlights 10 legal issues that arose in the age of video calls
From layoffs to sexual harassment, GKH's labor law expert Yael Dolev presents the heated problems in today's work environment
Sophie Shulman
|
15:43 01.11.2020
1. Jeffrey Toobin, a senior analyst at the New York Times and CNN was recently suspended after he was found in a compromised position, pleasuring himself while on live video in the middle of a Zoom conference. Toobin apologized and insisted that he wasn't aware that his camera was still on. Could this be considered sexual harassment in the workplace?
"Many people hold Zoom conferences while wearing shorts and a nice shirt. However, while it is uncommon, I've also come across several wise guys who think they can get away with not wearing pants at all. Toward the end of the session, once they stood up to turn off their camera, their lack of attire was clearly visible to everyone. That is sexual harassment, for all intents and purposes. If some people thought that working from home would make the work environment more respectful, the exact opposite played out. Our office has been inundated with requests from companies to provide online preventative sexual harassment workshops, as part of joint activities for employees, and also because new issues have arisen. Jokes between coworkers over group video calls are often seen as embarrassing and unprofessional, and there are also a lot of sexist comments about how various employees look on camera. We are also receiving plenty of inquiries about the wording and content of increased text correspondence in groups that were designed specifically for work only. Some employees feel as if they have stumbled into a men's locker room. While there is something freeing about working from home and not being in an office setting, many have used this as an excuse to be less than professional. In real life, you wouldn't come to work in your underwear, so why do people do this while at home? Distance from the office gives employees a false sense of freedom."
2. Toobin insisted that he didn't realize that his camera was still on and wouldn't act in such a way in front of female colleagues during a live meeting. In universities and in the education system, students are marked as absent if they don't turn on their camera during lessons, so is it legitimate to turn off your camera while in a Zoom meeting?
"Just like with other questions that we've been getting over the past few months since working from home became a thing, the real test is the employee's good faith. If a person doesn't live in a place that is appropriate to broadcast over video, that person should let their employers know ahead of time, and perhaps they can participate in a Zoom meeting with their camera off."
3. How do you define "good faith," and has that all changed since the outbreak of the pandemic?
The bottom line is that an action can be considered as being done in good faith if it was committed by one party and without the intent to harm. However different offices interpret it in different ways and so far, there isn't any clear red line. Everything has changed since the pandemic. For example, prior to the pandemic, any action that harms the employer-employee relationship demanded a hearing: from furloughing a worker to lowering their pay or even switching them to a different role. Before the pandemic began, employees in the tech sector were sometimes relayed such information over webcam calls, but over the last six months, people began to question these methods. No one has found any definitive answers yet."
4. Can an employer fire an employee who participated in a Zoom meeting from an unprofessional setting, such as the beach?
"The real test here is whether a person was acting in good faith or not. For example, if an employee tells their manager ahead of time that he will be joining a Zoom meeting while at an event, it seems as though he meant well, and shouldn't be fired. However, if an employee fails to alert their manager ahead of time, and is at the beach during the meeting, but pulls up a regular screen background (so his manager incorrectly assumes that they are at home), this is grounds for dismissal."
5. Some managers strongly rebuke employees if a child appears on screen during a meeting, and some employees are even threatened with dismissal. Can a person be fired if their child disturbs a Zoom meeting?
"Employees have a right to be in a workplace that treats them with respect, but the real test here is whether it is done in good faith. Work conditions have changed due to constraints, and the employer is the one who decides what is appropriate. Even though an employee is working from home, this doesn't necessarily mean that their home office is an appropriate work setting. A child who bursts into the room and surprises a parent during a Zoom meeting challenges the whole notion of good faith. On one hand, an employer who criticizes an employee and tells them to "control your child," is acting in bad faith. However, a parent who has their child sitting on their lap during a Zoom meeting isn't acting in good faith either."
6. At the beginning of the pandemic, managers at Bird, an electric scooter company notified some 400 employees simultaneously that they would be dismissed. Is a group lay-off session over video call legal?
"It's permissible from a legal standpoint, as long as the employees' actual hearing is conducted individually. If group meetings may be held over Zoom, then so can hearings. However, not all lawyers agree on this point. The Histadrut, Israel's largest worker's union, holds that laying off an employee must be done in person. In the tech sector, when often the management is based in an entirely different location from most of its employees, this type of behavior is common and permissible."
7. One of the solutions that employers have used to ensure that a person is actually working, while home with their children, is to install a program on the employee's laptop that allows the employer to take remote control of it. Is it legal for an employer to install such software on an employee's work computer?
"We have spoken with several managers who want to install tracking software on employees' home computers. 'We just want to check that they are using their computers for work only, and aren't watching movies during work hours,' they said. However, even if a company provides an employee with a computer, that doesn't necessarily mean that they are automatically entitled to track an employee's work."
"According to the existing court rulings, employers are forbidden from installing email reading or typing monitoring software, even if the company supplied the computer. We have had several inquiries regarding this issue. The assumption at this stage is that the employee must be aware of and agree to have the software installed on their computer, with the understanding that it is a blatant invasion of privacy."
8. What are employees rights in regards to receiving work equipment now that they are working from home?
"If in the past, an employee had taken an hour in the evening to check their emails while at home, it was fine for them to do it at the kitchen table at home. But it is not ok for them to work for nine hours a day sitting in an uncomfortable chair. Some companies gave their employees laptops and a budget to buy a proper desk chair or monitor, but many companies have not rationed out such expenses for their employees who have been forced to pay out of pocket."
"In tech companies, employers tend to participate in such expenses, and this has become even more common in the months after the coronavirus lockdowns. However, there are still many places where such expenses, for setting set up a proper home office have fallen to the employee. Since the outbreak, people's electricity and food expenses have skyrocketed, since many are working from home, and using both of those things more frequently. There are several companies that canceled their employees' meal cards during the first lockdown, but now are facing significant opposition from their workers and are beginning to bring them back. Employees aren't yet demanding to be reimbursed for electricity expenses."
9. If in the past, a company had provided certain benefits such as vouchers, or discounts for ordering food while in the office, can an employee still make use of them to order food for his or her family members while at home?
"Some discounts are simply a small sum that is added to the paycheck. Therefore, it's permissible to use them to pay for food for the entire family. They're considered fringe benefits, just like spending money on other services, such as babysitters for certain hours where an employee is unable to supervise their children. Some employees' wages have been strained, since their company stopped reimbursing travel expenses for gas or public transportation. It's legal for a company to stop paying for travel expenses if their workers aren't coming in to the office."
10. Having paid vacation days, even though most people are working from home, has turned into one of the most heated and complex issues out there. On one hand, many employees have stopped taking days off to run errands, since they can do so while at home. On the other hand, paid vacation costs are adding up because people aren't taking time off.
"This issue has come up often this past month, as did the issue of paid sick days and whether being forced into quarantine constituted as a sick day. If an employee has the coronavirus (Covid-19) but is asymptomatic, can he or she take paid sick days or continue working? Why should someone who is otherwise healthy, but confined to being in quarantine, take advantage of paid sick days?
"The existing laws simply don't fit these unique situations," Dolev concluded. "The line between work hours and free time has been blurred. Both sides are trying to take advantage of the situation, starting from the employee who participates in Zoom sessions from home, and the company who furloughs employees but asks them to continue working anyways. The current work practices haven't been regulated in any real way yet and the only thing that dictates what acceptable behavior is life itself."