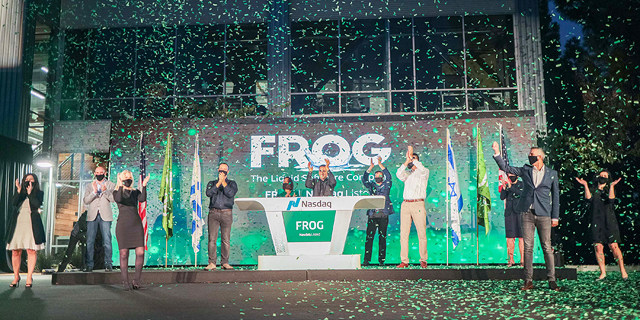 How much money did JFrog make in Q3 and why would the U.S. question Israel's loyalty?
CTech Daily Roundup: Apple Pay arrives in Israel to shakeup its payment infrastructure
Interview | Chip Wars: With significant Chinese investment in Israeli chip tech, the US could begin to question loyalties. Expert on China relations warns that Israel must do everything it can to avoid being seen as a risk to America's national security.
Read more
Covid-19 was a conference killer. How did Bizzabo survive it? How does a company, whose technology is used for events and conferences, carry on during a pandemic? CTech spoke to Tami Lev-Golan to find out.
Read more
Apple Pay arrives in Israel to shakeup its payment infrastructure. Even though Israel is a leading fintech ecosystem, citizens have long relied on outdated legacy payment systems for their everyday transactions. Read more
Analysis | Intellectual property left in a vulnerable position in Israel-UAE peace accords. Israeli companies that are interested in protecting their intellectual property, trademarks, and patents should quell their excitement as long as there are still no embassies established in both countries. Read more
Oren Zeev leads $2.5 million seed round in podcast company Riverside.fm. Popular customers who use the software include Hillary Clinton, Spotify, Disney, Marvel, BBC and Verizon Media. Read more
Logz.io study finds 56% of DevOps teams use cloud services for at least half their projects. Its DevOps Pulse 2020 study had a sample of more than 1,000 engineers, making it the largest survey in the company's history. Read more
JFrog eyes continued growth after posting 40% revenue increase in first quarter following Nasdaq IPO. Israeli DevOps technology company reported better-than-expected results, displaying accelerated growth by posting $38.9 million in revenue for the quarter. Read more
Battling boredom: What's a CEO at an early-stage startup supposed to do. Shaul Olmert shares his frustrations about days of inaction and the importance of being part of a team.
Read more