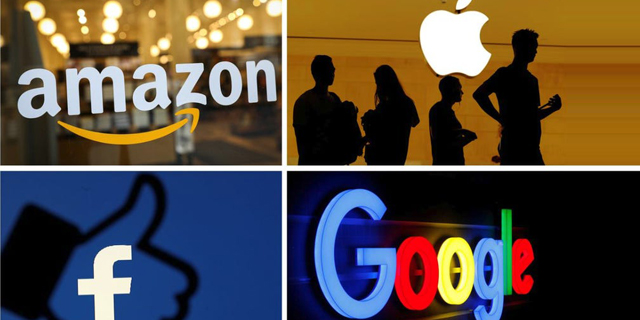 Who is going to stop FANMAG stocks and what is holding back Teva?
CTech Daily Roundup: Indian Ambassador says strategic partnership with Israel is crucial to coping with fundamental disruptions.
Interview | Indian Ambassador says strategic partnership with Israel is crucial to coping with fundamental disruptions. Former Advisor to PM Modi highlights cybersecurity, fintech, health, defense, water, and agriculture as areas for major tech collaboration.
Read more
How did Viber keep its 'vibe' during Covid-19? The ongoing Covid-19 pandemic caused practically all companies to work from home, HR director Gali Newman tells CTech how the software company kept its groove. Read more
Interview | "Now I don't waste time flying to meetings, everything is done over Zoom." Yevgeny Dibrov, CEO and co-founder of cyber company Armis Security speaks about his transition from flying all over the world to holding endless video calls. Read more
Analysis | Too Big to Care: FANMAG stocks experienced a huge spike despite unprecedented political disruption. Neither Trump nor Biden can put a dent in big tech's green wave, which like the Covid-19 pandemic which supports it, isn't impacted by politics.
Read more
The Frankfurt Stock Exchange is looking for Israeli technology companies. A webinar presented a new option to Israeli companies: an IPO on the relatively new Scale segment of the German stock market, which offers reduced regulation- adapted for small growth companies. Read more
Check Point's real estate revolution is getting underway. Company launches competition for architects to propose new, modular office space designs. Read more
Analysis | Teva Pharmaceuticals is bogged down by legal issues, fails to kick-start growth. CEO Kare Schultz managed over the past three years to keep the boat steady and lessen its debt, but slow growth won't satisfy investors. Read more
Kenshoo closing on purchase of Signals Analytics in marketing sector merger. The acquisition sees a merger of two veteran Israeli ad-tech players to offer a comprehensive data-extraction, analysis and placement solution for advertisers. Read more
Israel's ElectReon to install wireless electric road system in Italy. The potential value of the entire project with Brebemi is estimated at around $97.5 million. Read more
Pollution clogging up the oceans? Plastic-eating enzymes to the rescue. "We still have time to save the world," says Prof. John McGeehan who discovered a super-enzyme capable of breaking down plastic waste at garbage dumps. Read more
Opinion | 20 years on, the ISS remains a shining beacon of human unity. On a week like this, it's better to look to the skies for inspiration than to dwell on our earthly divides.
Read more
CTech's Book Review | How Netflix reinvented people management on its way to becoming a media giant. Sompo Digital Lab Tel Aviv's CEO, Yinnon Dolev, discusses his insights after reading "No Rules Rules" by Reed Hastings and Erin Meyer.
Read more