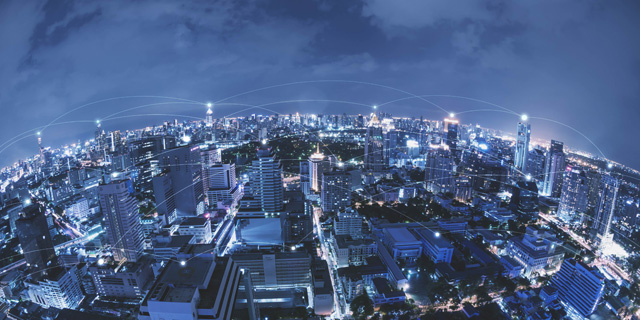 From Startup Nation to Scaleup Nation: Why Tech Communities are the Backbone of Israel's Innovation Ecosystem
The "2020 Mastering Communities" Summit will feature industry leaders and experts from around the globe - including Jono Bacon, Gigi Levy, Paras Pundir and others – who will give masterclasses focused on building and engaging robust tech communities, and why they're so important in the COVID-19 reality
Michal Seror, Start-Up Nation Central, a Ctech partner
|
11:52 10.11.2020
The global COVID-19 crisis has taken its toll on businesses and startups, which are facing a host of new challenges. But community support has been the answer to many of their problems.
Tech communities
give their members an opportunity to collaborate, share ideas and learn; they foster growth, innovation and subsequently lead to increased sales and customer retention. The last few years have seen a fast-growing trend of cultivating employee and talent communities, such as developer communities. In today's COVID-19 reality, online communities are also flourishing. 100 tech communities – and growing
Over the years, Start-Up Nation Central (SNC) has developed and cultivated a number of tech communities across various sectors, including GrowingIL in the AgriTech sector, which has drawn dozens of international investors to its annual summits; and II4, Israel's successful Industry 4.0 (also known as IIOT) community.
In 2020, SNC mapped nearly 100 Israeli tech communities. As the knowledge hub for Israel's tech ecosystem, the Start-Up Nation Finder has integrated communities into its platform in order to build bridges within the innovation ecosystem by catering to the needs of community leaders, and by encouraging interactions and partnerships among the various communities, which overall strengthen our tech ecosystem.
"Communities are the force multipliers of our ecosystem"
"Communities are the force multipliers of our ecosystem," says Karin Gattegno, Chief Business Officer at Start-Up Nation Central. "Tech sectors in which we established communities have shown to have a higher chance to develop and grow rapidly."
She further points out that "the AgriFood-tech, Digital Health and Industry 4.0 sectors have a huge potential, and their go-to-market process has significantly shortened thanks to their respective tech communities."
According to communities expert Mike Silberg, CEO of IS-CL, "in the startup world – a super-dynamic environment where every day is a rollercoaster – communities can be very beneficial. More and more communities are facilitated and supported by large corporations such as Google and AWS, as well as by nonprofit organizations such as Start-Up Nation Central."
Silberg says startups have three main types of communities: internal communities (employees), external communities (first customers), and the tech ecosystem. "In times of economic uncertainty, financial and business partners might fail, but if you cultivate a community and your relationships with them, if you bring significant value, they will be there for you," he says.
Start-Up Nation Central, EIT and Innovation without Borders have gathered to hold the "2020 Mastering Communities" Summit, on November 17-19. Industry leaders and experts from around the globe - including Jono Bacon, Gigi Levy, Paras Pundir and others – will give online lectures and group masterclasses focused on building and engaging robust tech communities, and why they're so important in the COVID-19 reality. The event will also feature panel and roundtable discussions about the most pressing issues tech leaders are currently facing.
If you are an ecosystem builder, startup enabler or a community leader, we invite you to join this important summit created especially for you.
Michal Seror is the Director of Community Development at Start-Up Nation Central