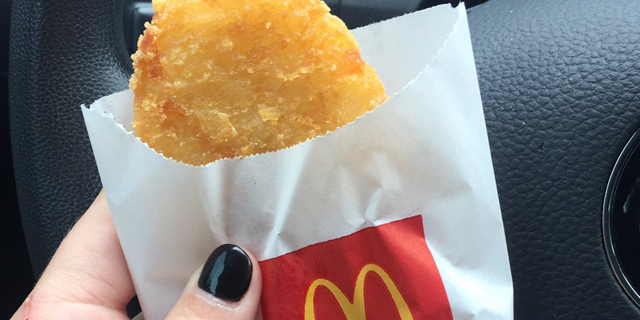 As McDonald's debut's 'McPlant', here's a look at the Israeli competition
As the U.S. fast food giant announces its plant-based patties, we take a look at some of the Israeli companies revolutionizing the Foodtech space
James Spiro
|
12:50 10.11.2020
This week, McDonald's Corp. announced that it plans to introduce a 'McPlant' line of products - items that include a plant-based patty co-created by American food provider Beyond Meat Inc. Beyond Meat was the frontrunner to produce the 'P.L.T' McDonald's burgers and will see the fast-food giant follow their competitors who have already introduced plant-based products. Famously, Burger King's Impossible Whopper hit the menu with the help of Impossible Foods Inc. in 2019.
Name: Future Meat Technologies
Product: Biotechnology company developing tech for the GMO-free production of meat from animal cells
Founded: 2018
Founders: Professor Yaakov Nahmias
Funding: $16.5 million
Name: Amai Proteins
Product: Manufacturer of 'designer' proteins to replace sugars with cheap and healthy alternatives
Founded: 2016
Founders: Ilan Samish
Funding: $850,000
Name: Blue Tree Technologies
Product: Sugar reduction platform to assist the drinks industry
Founded: 2020
Founders: Yuval Klein
Funding: Unknown
Name: SavorEat Ltd.
Product: 3D-printed plant-based products
Founded: 2018
Founders: Racheli Vizman, Oded Shosayev, and Ido Braslevsky
Funding: $4.9 million
Name: Verticanna
Product: Provides cultivation solutions for food crops and cannabis
Founded: 2018
Founders: Roy Shay and Dan Meimeron
Funding: Seed (unknown)
Name: Ripples
Product: Personalized designs on foamed beverages
Founded: 2014
Founders: Danny Lavie, Eyal Eliav and Yossi Meshulam (also CEO)
Funding: Seed (unknown)
Name: Aleph Farms
Product: Producer of real steaks from isolated cow cells
Founded: 2017
Founders: Didier Toubla and Shulamit Levenberg
Funding: $13.25 million
Reuters contributed to the start of this story.