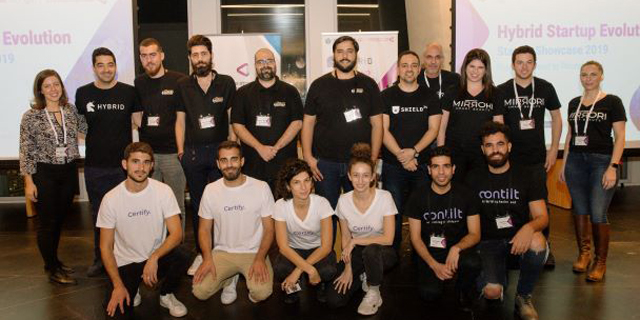 8200 Alumni Association's 'The Hybrid' accelerator helps promote Arab-led startups
Each cohort helps eight companies grow from single ideas into companies looking for additional VC investment
James Spiro
|
12:51 11.11.2020
8200 Alumni Association and the Ministry of Economy has reinforced its dedication to The Hybrid, an accelerator promoting early-stage, Arab-led startups. The program, similar to other accelerators and entering its fifth year, offers startups mentorships and workshops with access to investors and collaborators to help promote the Arab community and innovation in Israel.
"The Arab community has an abundance of talented hi-tech professionals, mostly working in corporations," said Noa Gastfreund, the program's Managing Director. "Our goal is to be the bridge to the competitive world of entrepreneurship in Israel. Hybrid connects the extensive network and skills among Arab entrepreneurs with those of 8200 Unit's alumni, making Israel a more diverse startup nation."
Each year, The Hybrid welcomes eight startups for an intensive program to help make each company archive to venture capital investors. Among some of the program's graduates is Mirrori, a women-led startup that has developed an AI-based virtual beauty assistant that offers advice to women based on their facial features. Another, Petwork, develops a social space for pet-lovers with location-based information with services, activities, and community recommendations. The Hybrid is open to small and medium-sized businesses who are charged only a single one-time commitment fee. All classes, speakers, mentorships, and training are free of charge.
8200 Alumni Association is a non-profit organization that works to preserve the legacy of Unit 8200, one of Israel's most secretive army units. It has more than 17,000 members and hosts networking events and workshops to help promote entrepreneurship in Israel. As well as The Hybrid, it is also involved with other initiatives like Impact 8200, TechLift, Women2Women, and The LIFT.