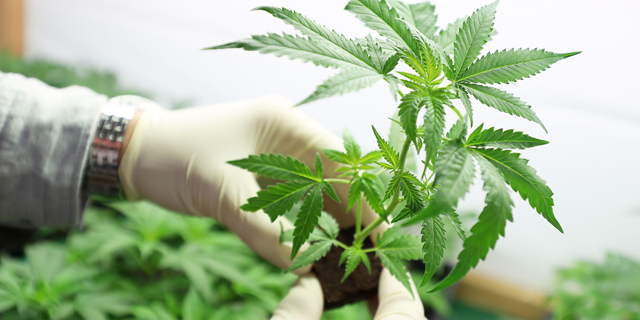 Which Israeli companies paid Bitcoin ransom to Iranian hackers and how much money did Wix lose?
CTech Daily Roundup: Wix revenue jumps, but so do its losses
Check Point tracks Bitcoin ransom payments from new cyber attack to Iranian nationals. Dubbed Pay2Key, the sophisticated new ransomware encrypts an organization's entire network in an hour, with 12 Israeli companies so far falling victim.
Read more
Despite Covid-19, we had a chance to thrive, says Fyber HR manager. Not all companies saw 2020 as a chance to thrive on a personal and professional level. According to Fyber's Global HR Manager, it was one of their best years ever.
Read more
Read more
Helping users express themselves is key to technological adoption, says Snap's principal researcher. Dr. Andrés Monroy-Hernández is on a quest to understand self-expression and believes Augmented Reality can help it reach the next level. Read more
"Covid closures will cost Israeli students 3% of their lifetime earnings." OECD education director Andreas Schleicher said most countries chose to keep schools open, suggests teachers' lack of remote learning skills are a cause for concern.
Read more
Shell investing in Ori Sagie's electric car startup Envoy. Startup announced the completion of an $81 million investment round, including an $11 million series round A, led by Shell Ventures, the investment fund of one of the largest energy corporations in the world. Read more
Sticks and Stoned: Cannabiz startup StickIt turns regular cigarettes into spliffs. The toothpick-sized product slips into existing cigarettes to help amateur rollers microdose their marijuana. Read more
Storage is the key to taking renewable energy to the next level, say experts. The future of the sector and the way in which electricity can be stored and supplied on demand was the focus of a panel at Calcalist and Eilat-Eilot's Cleantech conference.
Read more
Round B | Job market power shift exposes the Israeli tech scene's rotten recruiting practices. Shaul Olmert laments the way employers are treating job applicants now that the tables have turned and demand outweighs supply.
Read more
Corona-bot: See the rise of the robots in the Covid-19 era. Robots have had their moment to shine this year as they step in to be our waiters, cleaners, doctors, and delivery agents. Let's see how humans are using them in the Covid-19 era.
Read more