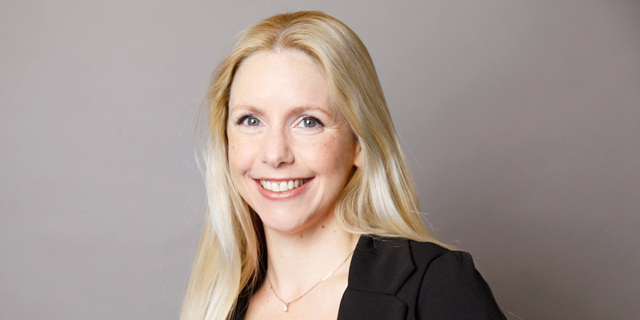 Ever-changing tech job market presents surprising opportunities
Despite the abundance of candidates for every position, companies are more inclined to recruit employees not just based on their past experience
Maayan Manela
|
14:23 15.11.2020
At the beginning of the Covid-19 crisis almost 80% of all tech companies either reduced or completely canceled the recruitment of new employees. But now that the new normal has set in, many startup companies are back hiring. So what has changed in the startup job market, is it easier to recruit employees and is there any place for people without a tech background? Calcalist
spoke
with Alon Arvatz, Chief Product Officer and co-founder of IntSights Cyber Intelligence, Yael Sapir-Zehavi, VP of Human Resources at Tailor Brands, Rachel Shani Stopper, VP Human Resources at Lusha, and Yakov Rozen, CEO of HRD, to better understand what is currently happening in the industry.
"At the beginning of the crisis there was a lot of uncertainty. We knew we were entering a crisis or a slowdown, but didn't know exactly what was happening and therefore conducted risk assessments," explained Avatz. "Now, we are still in the crisis, but we are approaching it in a far more sober manner. There are sectors, like cybersecurity, that have grown during this period and therefore a lot depends on what sector you operate in. It is currently a lot easier to manage risks and to understand how to do it in the correct manner for your company."
One significant change that occurred due to the crisis was that employees are more concerned about leaving their job and therefore there is less movement between companies. "By the time people have managed to find some kind of routine in this big chaos they are very worried about disrupting the balance. Employees that in the past would move between companies are staying put in order to see in which direction the wind is blowing," added Sapir-Zehavi. Another phenomenon seen during the crisis is employees looking for more stability and therefore being more inclined to join big companies rather than early-stage startups. "I think that the young startups will suffer a tougher blow and I fear for them because they will have less success attracting employees," noted Arvatz. Nevertheless, the risk of working at the larger and more stable startups isn't necessarily bigger than being employed at a corporation. "There are startups that are accelerating their growth during this time. In the past, people would make many sacrifices to join startups, they would accept much lower salaries to get stock options, but today startups are no longer offering such adventurous conditions and have aligned themselves with the rest of the market," said Sapir-Zehavi. Therefore, the decision of whether to work in a startup or in a big company mainly depends on the character of the employee, added Shani-Stopper. "A startup moves at a very fast pace and you can give more of yourself and have a greater influence. If someone wants to be part of a bigger organization and an experienced team though, they are more suited for a corporation," Shani Stopper explained. Despite the abundance of candidates for every position, companies are more inclined to recruit employees not just based on their past experience. "On the one hand, there is much more openness to hiring people without a tech background and assessing soft skills. On the other hand, as employers feel that there are many candidates out there they are looking for a perfect hiring," said Rozen. "There has been an increase in the number or resumes sent for openings, but there has also been an increase in the number of unsuitable candidates applying for positions. The fact people are moving around less doesn't necessarily make life easier for recruiters." Sapir-Zehavi said that there are opportunities out there even for those without a tech background. "Last week we recruited a former actor and someone who ran a bar," she said. "We've learned from experience that the set of skills a person brings with them predicts their success in the position far better than their past experience."