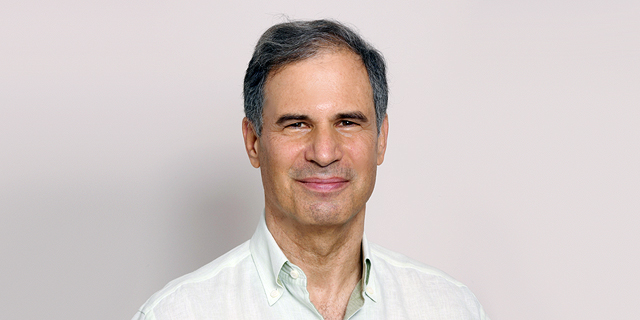 Former air force pilot slated to be the second Israeli in space
Eytan Stibbe is currently undergoing training in the U.S. and Europe ahead of a 2021 mission; "this is a day of great happiness and national pride," says President Reuven Rivlin
Amir Kurtz
|
17:07 16.11.2020
Eytan Stibbe will be the second Israeli astronaut to launch into space at the end of 2021, Israeli President Reuven Rivlin, The Ramon Foundation, and the Israeli Ministry of Science and Technology announced in a press conference on Monday. Stibbe, who is an entrepreneur and a former Israeli Air Force fighter pilot will take part in what the president has referred to as a "historical and national goal" next year. During the announcement at the President's Residence this morning, Stibbe was accompanied by the current Minister of Science and Technology Yizhar Shai, CEO of the Ramon Foundation Ran Livne, Head of the Scientific Subcommittee Chairwoman Inbal Kreiss, and Tal Ramon, son of deceased Israeli astronaut Ilan Ramon who tragically passed away in the Columbia shuttle disaster of 2003.
The Ramon Foundation will lead the scientific and educational aspects of the mission, and collaborate with the Ministry of Science and Technology and the Israel Space Agency. Together they will work toward deciding which technological experiments will reach the ISS, and build an educational outreach program for Israeli children. Ran Livne stands at the head of the Ramon Foundation's operations.
Stibbe is a retired Colonel who served as an Israeli Air Force pilot for 43 years, and participated in dozens of military operations. He is the founder and chairman of the Vital Capital Fund, and has worked over the past 35 years toward developing business initiatives and funding projects in developing countries that provide crucial infrastructure to vulnerable populations. He is also one of the founders of the Ramon Foundation, and serves as a partner and volunteer who helps manage the foundation.
Axiom Space is leading the international mission. Stibbe will be accompanied by two other participants, including Michael López-Alegrías, who is Axiom Space's mission commander and serves as the company's vice president of business development, and is a former NASA astronaut. López-Alegrías has over 40 years of experience in the aerospace industry; has flown to space four times, and served as the 14th Commander of the ISS. Once in space, the plan is for the astronauts to spend time aboard the ISS with permission from NASA. This will be the first mission led by astronauts from the private sector. Stibbe plans to dedicate his time to performing scientific experiments and is paying for his travel costs as well as for the launch of the necessary materials that are needed to perform and store these experiments.
During the coming weeks, the Ramon Foundation along with the Ministry of Science and Technology are set to publish a call for scientists, researchers, and entrepreneurs to submit their suggestions for experiments in the fields of: utilizing energy from space, the production and recycling of various materials, space production processes, the study of biological and medical processes in space, and others.
The experiments will be chosen by a scientific board that is composed of representatives from different academic institutions, leading Israeli research institutes, and government development centers. Inbal Kreiss, who will oversee the committee, is a senior figure in the aerospace industry and serves as a director of innovation at IAI's space division.
"This is a great day of national joy, and great pride. It's not every day that we announce that an Israeli astronaut will head to space. Soon, a spaceship will launch from Earth and will hold in it 'one of our own.' An Israeli pilot will have the blue-and-white flag embroidered on his shoulder, and will prove once again, just as we have done for 72 years, that the sky is not the limit," President Rivlin said.
The president asked that the public remember Ilan Ramon and his wife, Rona. "Their absence today resonates in space. Their absence is so heavy, tangible, almost present. I was privileged to know his dear wife, Rona, and accompanied her through her fight with cancer, and hurt greatly beside her when Ilan fell in the great mission for humanity, for Asaf, their son, who fell during a training exercise for the Israeli Air Force. When Rona was with us, she always pushed us to go forward. And today, we are still moving forward. You belong to a family that is a symbol of greatness and a role model. A family that is the source of inspiration and national Israeli pride," he said.
Stibbe added that "in another year I will have the opportunity to embark on a mission to the ISS - a fascinating journey of science, education, and humanities research. The ISS is one of the largest collaborative missions in the world, where astronauts from several countries, work and learn together - a unity that is so needed right now, especially during these challenging times of dealing with the coronavirus (Covid-19) pandemic."