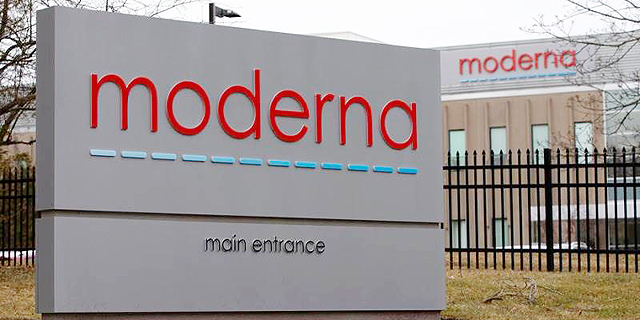 What is Moderna's chief scientist saying and how does coffee make it to your mug?
CTech Daily Roundup: In the absence of acquisitions, IPOs are swooping in to save the tech scene
In the absence of acquisitions, IPOs are swooping in to save the tech scene. PwC expert offers three explanations for why going public is replacing M&As as the main route to the coveted tech exit.
Read more
Interview | Moderna's chief scientist says company initiated vaccine deal with Israel. Israeli scientist Tal Zaks says Israel will be among the first to receive doses from the company's European plant.
Read more
Israeli startups in New York raised more than $1 billion during the pandemic. A map of 350 Israeli tech companies in the Big Apple reveals what the hottest trends are and why now is the time to open a NY office. Read more
Former air force pilot slated to be the second Israeli in space. Eytan Stibbe is currently undergoing training in the U.S. and Europe ahead of a 2021 mission; "this is a day of great happiness and national pride," says President Reuven Rivlin.
Read more
Nvidia unveils the next generation of Mellanox's InfiniBand. The world's leading server manufacturers — including Atos, Dell, Fujitsu, Inspur, Lenovo and Supermicro — plan to integrate Mellanox NDR 400Gb/s InfiniBand solutions into their enterprise network offerings.
Read more
Global event promoting female entrepreneurship kicks off in Israel. Panel hosts women from several countries, inspiring female business leaders to take the helm and discuss any obstacles they may face.
Read more
How does coffee make it to your mug? An Israeli startup uncovers the trail. Brandmark's app provides transparency to reveal coffee traceability, uncovering its route from the field to your kitchen.
Read more
We're never going back to a full office workweek, confirms Payoneer. Speaking with CTech for its HR-Post-Covid series, Payoneer's Michal Adam discussed Covid-19, pivoting to remote working, and what the future holds.
Read more
Israeli investment activity to continue despite Comcast Ventures being folded in. The company is represented in Israel by Daniel Czertok who is expected to stay on as part of the business development division.
Read more
Israeli cultural festivals are taking over the web. Many festivals have gone online in a new format, drawing record numbers of viewers.
Read more
Boaz Levy wins contested race to become the next CEO of the Israel Aeronautics Industries. The head of the IAI's missiles and space division was named to the top job after 30 years at the company.
Read more