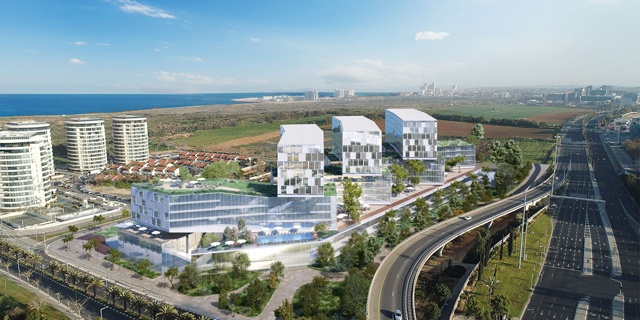 Wix brings in renowned chef to feed its staff
Assaf Granit wins tender to open six restaurants and cater three meals a day for 3,000 employees at the new complex being built by the Israeli online giant
Sophie Shulman
|
11:31 17.11.2020
The Covid-19 pandemic has resulted in an unprecedented crisis in the restaurant industry, but it isn't all bad news for everyone. Renowned Israeli chef Assaf Granit is set to open six restaurants that will feed around 3,000 employees at the new campus being built by Israeli website building giant Wix. Catering company Shifa, co-owned by Granit's Machneyuda group and catering company Pilpel, beat out the competition to win the tender to feed Wix workers at the new Tel Aviv campus that isn't set to open until 2022. Most Wix employees currently work remotely due to Covid-19. Prior to the pandemic, Wix workers were split up between several buildings in the Tel Aviv port and a location near Rabin Square.
According to the agreement with Granit, employees will receive three meals a day in six different restaurants that will be operated by the Machneyuda Group. Granit's team beat out several other Israeli catering companies for the tender, as well as other known local chefs like Haim Cohen and Ruti Broudo.
Wix is continuing a trend started in Israel by Google, Facebook, and Microsoft who all hired famous chefs to feed their staff at their state-of-the-art offices.