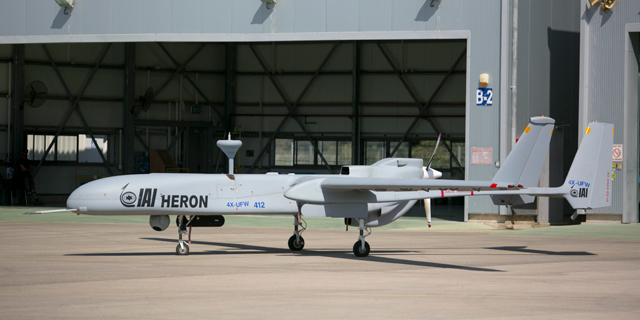 Which Israeli company gained unicorn status and who raised $60 million?
CTech Daily Roundup: UAE views Israel as a strategic cybersecurity partner, says head of national cyber authority
UAE views Israel as a strategic cybersecurity partner, says head of national cyber authority. "Israel has the best talent in the field and we are working together in order to protect the digital space," said Mohammad Al Kuwaiti.
Read more
Israel's Forter gains unicorn status following $125 series E. The online fraud prevention company has doubled in size and revenues as the ecommerce world comes into its own. Read more
Read more
Israeli fintech BondIT acquiring Germany-based Scorable. The acquisition will be carried out as a shares exchange, estimated to be worth $12 million to $16 million.
Read more
InvestiNation launches new platform to democratize investment opportunities. American-based accredited investors can invest in opportunities without the need for a VC or family office. Read more
OurCrowd announces $60 million strategic investment from Japan's ORIX. Over the past several years, Japan-Israel trade has increased significantly with Japan becoming one of the largest investors in Israeli tech. Read more
Israel's BeyondMinds raises $15 million for AI-as-a-Service platform. The startup is focused on the difficulties companies have in the development, integration and maintenance of AI solutions.
Read more
AI21 Labs completes $25 million round led by Pitango. AI21 Labs' first product, Wordtune, which was launched last month, is a writing companion powered by AI technology that is capable of understanding context and meanings.
Read more
Demand for tech workers in Israel has nearly returned to pre-Covid-19 levels. Uncertainty about the future and reduced government aid has kept demand for employees low in other sectors.
Read more
For 'Aterans' strength lies when they're in a group. Atera's VP of HR, Shani Brounshtein, joined CTech to discuss how the remote-first IT management company keeps its sense of community while working from home. Read more
Israel Aerospace Industries privatization set to go ahead in first half of 2021. The shares of the publicly-owned company are expected to be issued at a planned valuation of NIS 12 billion.
Read more
Opinion | The fruits of peace will pass through Israel's seaports. Collaboration and mutual investments by the Israeli and UAE seaports meet the definition of sustainable economic fruits and the best interest of the entire Israeli economy and public. Read more