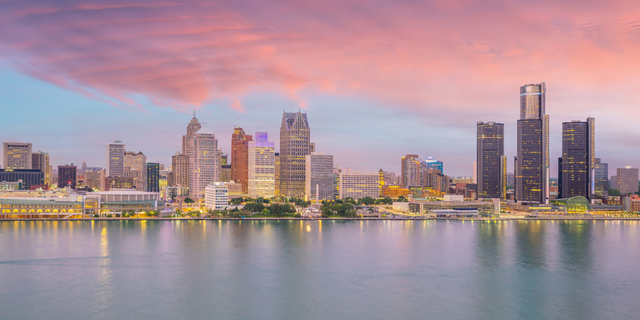 Beyond Automotive: Why Michigan is Eying Israeli Industry 4.0 Innovation
Don't miss our virtual Industry 4.0 Global Leaders Summit on December 1-3, 2020
Yael Weisz Ziberman, Start-Up Nation Central, a CTech partner
|
16:43 22.11.2020
COVID-19 has become a powerful accelerator for the adoption of Industrial Internet of Things (IIoT) and Industry 4.0 technologies, as manufacturers around the world realize the need for more remote accessibility, monitoring and management capabilities for production plants, as well as more visible and 'closer to home' supply chains. The pandemic has also accelerated digitization and automation, as global manufacturing hubs, such as Michigan, are adopting Industry 4.0 solutions to keep their competitive edge in the new coronavirus era and beyond.
Israel, the Startup Nation, is playing a significant role in developing smart technologies for manufacturers around the world. Despite having a very small manufacturing sector of its own, Israel's 255 startups in the fields of operation optimization, inspection and testing, supply chain, maintenance, 3D printing, robotics, connectivity and security vulnerabilities, are gaining recognition for their Industry 4.0 solutions, deriving from Israel's well-known strengths in cybersecurity and AI/ML, computer vision, sensors, and complex systems integration capabilities.
Moreover, Israel is now placed third in the world (after the US and China) in terms of venture capital investments in the field of Industry 4.0, which more than tripled in five years: from $112 million in 2014 to $349 million in 2019; there are more than 50 multinational corporations that have chosen to develop IIoT solutions in Israel, including car manufacturers Ford and General Motors, but also medical equipment corporation Medtronic, appliances giant Bosch, and others.
It's important to note that Michigan has its own startup ecosystem, backed by local venture capital firms. With venture investors backing 97% of all Michigan venture-funded startups, the state's entrepreneurial economy hinges on investors' ability to consistently fund high-growth, high-potential companies. In 2019, there were 144 venture-backed startup companies in Michigan.
"There is a big win in bringing Michigan and Israel together"
Ahead of the Industry 4.0 Global Leaders Summit, to be held Dec. 1-3 by Start-Up Nation Central and Grove Ventures, we spoke with Michigan experts on the state's needs in this field – beyond the automotive industry.
"Michigan is known for the ability to build things, its manufacturing prowess, and Israel is known for digitization and chutzpah – audacity," says Scott Hiipakka, CEO of the Michigan Israel Business Accelerator (MIBA). "There is a big win in bringing these two leaders together."
To read the full story, click here .