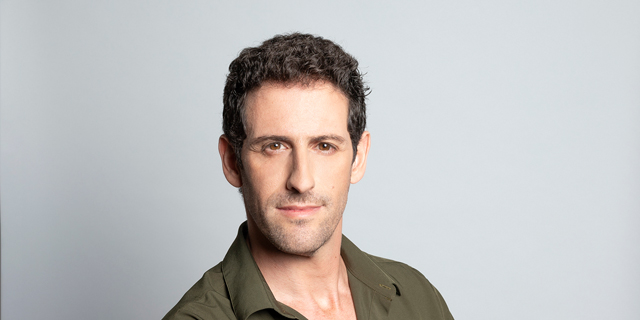 Interview
New collaboration lets Israeli institutional investors dabble in tech while throwing startups a lifeline
TASE UP is a unique collaboration between the headstart group, the first and largest crowdfunding group in Israel, and the Tel Aviv Stock Exchange (TASE), aimed at connecting private companies interested in raising funds with accredited and institutional investors
Allon Sinai
|
21:35 28.11.2020
The quest to attract Israel's institutional investors to put significant money in the local tech scene, and the hope of keeping the profits generated by its prosperous startup scene in the country have resulted in a new innovative platform, named TASE UP, to be launched in the coming weeks. The unique collaboration between the headstart group, the first and largest crowdfunding group in Israel, and the Tel Aviv Stock Exchange (TASE), is aimed at connecting private companies interested in raising funds with accredited and institutional investors. After going through a filtering process, companies targeting a funding round of at least $5 million will be placed on the platform designated exclusively for institutional and accredited investors. The securities will be registered for trading in the TASE UP system, supervised by the Israel Securities Authority, and will receive an identification number (ISIN) so that they will be displayed in any securities account and other information systems, as well as traded through the standard trading system of the stock exchange. Companies will continue to operate as private startups, and perhaps most significantly, will not be obliged to publish a prospectus and regular reports. Importantly for investors, after listing the company's securities, liquidity is made possible for the company's shareholders, the lack of which often acted as a deterrent for institutional investors uninterested in waiting many years for a potential exit to profit from an investment in a tech startup.
"For investors, TASE UP is a platform which gives them access to private companies without the limitations they had until now, including knowing that they wouldn't receive a return on their investment until the exit. They can see their investments in TASE UP in the same interface alongside all their other investments and that is significant. This isn't some asset that is listed in some hidden excel sheet which they never access," said Greenfeld. "Even more important is the option TASE UP provides to liquidate the asset. Investors can sell their holdings in these companies amongst themselves, either increase their share or reduce it. This is very significant for investors who aren't experienced in investing in tech as it provides them with the comfort of knowing that they could always sell their holdings."
In addition to providing the impetus to new platforms like TASE UP, coronavirus also saw headstart play a crucial role in helping businesses that were left almost helpless by the pandemic and its consequences. "Headstart became a lifeline to many businesses like restaurants, cafes, bars, hotels and wedding halls. They realized that the strength of their community which likes their brand can save them. They turned to this crowd and sold them services they will only be able to provide at a later date when the restrictions are lifted. Millions of shekels were raised this way," said Greenfeld. "For us, this is the new economy at its best. This was a situation in which the state shut them out, telling businesses that they can't open but that they can't help them either, and the banks acted the way banks act. All they had left was to turn to the crowd that loves their brand. That only strengthened our understanding that having a community is crucial for a business. We always knew this in theory but it was amazing to see it happening in practice as well."