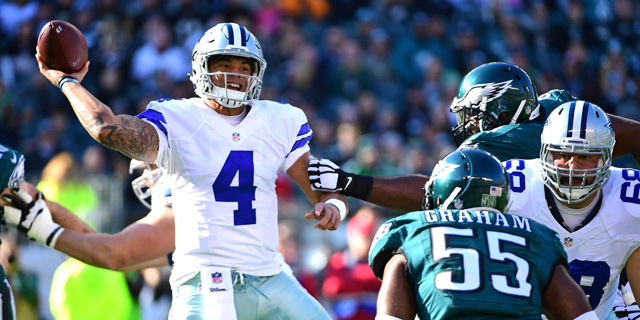 Eight things I learned as a senior NFL data analyst
Data analyst Alon Kremer, a Harvard alumnus, is the most senior Israeli working for the richest league in sports
Ouriel Daskal
|
19:15 30.11.2020
Alon Kremer is a data analyst, a Technion and Harvard alumni, and the most senior Israeli currently working for the richest sports league in the world, the NFL. His official role is Senior Manager, League Wide Data Analytics, for the National Football League. He shared with Calcalist some of the insights he acquired during his career, initially in the Las Vegas sports betting world and later on in the NFL. 1. It isn't easy to start a relationship with the NFL
"I really love sports. I was a software engineer at Intel in Israel and noticed that I was occupied by sports during every free moment I had. Regardless, I was lucky enough to get accepted to Harvard (where he got an M.B.A. in Business Administration, Management and Operations). That was a major boost to my self-confidence and that is also when I thought to myself, 'maybe it will be easier for me to enter the sporting world from here'.
"I started to look for Harvard alumni in sports and contacted them in order to set up an interview for an internship or something. That is how I reached the Kraft family, who are the owners of NFL franchise New England Patriots, as well as a soccer franchise, New England Revolution. I managed to get an internship for the summer at the New England Revolution. I worked directly under the president of the club. That was the best summer of my life. It was my first exposure to working in sports and I decided: 'yes, this is what I want to do!'
2. How many fans can enter a stadium during Covid-19
"As part of my role, I support the league's 32 teams and address different issues, from fans, sponsors, media, ratings, and more. We are a pretty small team of 12 analysts who conduct all the data analysis to support a wiser decision-making process in the league.
"One of the projects I was part of, for example, was to figure out how to find the optimal amount of fans that can enter a stadium during the coronavirus pandemic, maximizing profits while maintaining everyone's health. Another project I'm involved in is for the sponsors. We identify screen time and the exposure each sponsor gets on TV and online in order to create with them a more efficient partnership from a data standpoint. The NFL has data on anything from tens of thousands to millions of fans and we are trying to understand what they need in order to provide them with a better consumer experience."
3. On the road to growth you need to analyze the types of fans
"We work under Christopher Halpin, Chief Strategy and Growth Officer at the NFL, and our job is to bring all the teams to a certain level as far as the use of data analytics in marketing, ticket sales, pricing, ratings, and merchandise. There are fans who love to go to games, there are fans who love to only watch the league on TV and there are those who love fantasy games.
"We try to analyze every type of fan with the internal and external data that we have, for example, the Nielsen TV ratings, in order to understand the consumers better. That is part of the league's growth strategy. We are trying to create an algorithm for optimizing the ratings and the viewing experience."
4. Working remotely because that is the way it is
"I joined the league more than six months ago and I haven't worked from the office once. I'm working from home. I have a team of analysts and I manage their work, but sometimes, if necessary, I will also write code myself. Generally speaking, we are always thinking about what is the most important thing to do. Whether it is preparing a presentation for a sponsor or working on promoting a different sponsor." 5. The house always wins "In Las Vegas, I was responsible for analyzing the data of the Caesars sportsbook - a network of 40 casinos and hotels and I created an algorithm that can identify expert gamblers. This is very important as the experts are usually the ones who beat the Casino and if you don't notice they will take too much money. If you manage to identify an MLB expert then there is an algorithm that ensures that as soon as they place a bet, the odds for the following bettors will change accordingly. This means that the experts might get their money, but others won't be able to." 6. Self-sacrifice is necessary in order to reach the goal "I move from city to city and never know on what coast I will be. That is the way I've been living. I was very invested in my career and that came at the expense of relationships and having a personal life. That is why it was very important for me to move to a big metro which has plenty of Jews and Israelis. I quit Caesars in March, was about to leave the apartment in Vegas, and sold the car. I was two days from boarding my flight to New York, all packed up, when they called me and said 'coronavirus is here, everyone is running away from New York, don't come.' They sent me a laptop to Vegas and I started working from there. I was optimistic and thought this would all be over quickly, but I've already had the opportunity to visit Israel and work from there before having the chance to work from the NFL's offices." 7. The next big thing is live betting "Live betting and betting while watching games is the next big thing. And not just that, trivia and anything else that can help leagues, teams, and sponsors learn more about the fans. They are trying to find ways in which fans can be more engaged and active, which will allow them to collect data regarding what they can then sell them. And this will also be happening at stadiums because there is a need to compete with the 4K viewing experience. Teams in the league have understood this and the new stadiums in Los Angeles and Las Vegas are no longer so huge, but are far more tailored to provide fans with an experience." 8. I feel my influence. That is why I dreamed of being here "There are many moments that I have to pinch myself. Here I am, Alon Kremer, a kid from Haifa, and the NFL needs me to tell it how to allow fans to enter the stadium this season?! Honestly, it is cool. I'm not finding the cure for cancer, but as a sports fan who lives the game, I know that I helped make tens of thousands of fans happy that they could be at the stadium. I can really identify with them and I can feel the influence that I have. This is the dream and this is why I aspired to get here."