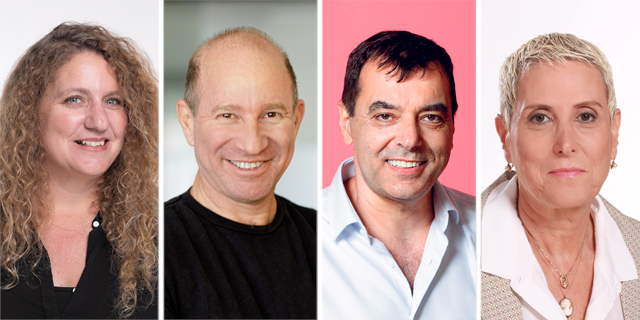 Jerusalem Syndrome: Tech leaders gush over the city's entrepreneurial spirit
Amnon Shashua and Elie Wurtman discuss what makes Israel's capital a prime location for successful tech companies at Calcalist's Jerusalem 2030 online conference
Jerusalem's future as a tech center was the topic of Calcalist's Jerusalem 2030 online conference that took place this week and featured some of the most prominent tech entrepreneurs who call Israel's capital home. "Our company was born here, the Hebrew University is just around the corner and there are extensive ties between the university and Mobileye—one of the buildings there is even named after the company," Amnon Shashua, the founder of Mobileye, OrCam, and AI21 said in an interview with Calcalist's Hagar Ravet. "Most of our employees hail from the city and we are in the midst of building a new billion shekel campus, which we plan to move into in a year and a half. Even though we are a multinational company with offshoots in Asia, Europe, and the U.S. boasting revenues of a billion dollars a year and the daughter company of a major U.S. corporation (Intel), we are a company with Jerusalemite characteristics — we have retained our modesty and hunger for success."
Wurtman added that the Covid-19 pandemic and the transition to remote work helped the city, which is now experiencing a period of tech sector growth. "I believe high-tech can bolster the city. We have a commitment to creating new jobs because tech is the driving force of the Israeli economy," Wurtman concluded.
When it comes to Jerusalem's future, one of the most anticipated projects is
a major architectural plan
to revamp the entrance to the city. The initiative, called the Jerusalem Gateway, is backed by a NIS 800 million ($242 million) investment and will include the development of hotels, office towers, an assisted living facility, and a convention center all with the purpose of revitalizing the city over the coming decade. Mira Altman, the CEO of the International Convention Center, commonly known as Binyanei HaUma, the city's biggest conference hall, spoke about the challenges of bringing major conferences to the city but expressed hope that the new plan will help the cause.