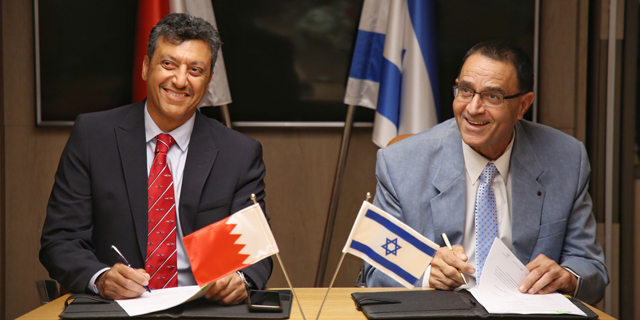 Israel Aerospace Industries and Bahrain's Gulf Air to enter a line maintenance agreement
IAI will welcome and provide a technical response to all of Gulf Air's airplanes planned to land at Israel's Ben Gurion Airport
James Spiro
|
17:22 03.12.2020
Israel Aerospace Industries (IAI)'s Aviation Group has entered a Line Maintenance agreement with Bahrain's airline, Gulf Air, continuing a trend of what appears to be normalization between Israel and its neighboring countries across the Middle East.
Under the contract, the IAI's Aviation Group will provide a technical response to all of Gulf Air's airplanes that are planned to land at Israel's Ben Gurion Airport. These include post and pre-flight services, daily maintenance, and support for any technical issues that may arise.
"The agreement with Gulf Air is a historic breakthrough for providing line maintenance services to the gulf states as well," said IAI EVP and General Manager of Aviation Group, Yosef (Yossi) Melamed. "The normalization with UAE and the kingdom of Bahrain, that opened up new business opportunities in the world of aviation, will allow us to provide MRO (Maintenance, Repair, and Overhaul) services for more airlines from the region."
"We took pride in carrying the official delegation that initiated the historic relations between the Kingdom of Bahrain and the State of Israel; which paved the way for us to start new business relations with our colleagues in the industry, such as that with our friends at Israel Aerospace Industries," added Gulf Air Acting CEO, Captain Waleed Abdulhameed Al Alawi. "We look forward to benefiting from their expertise and the wide technical knowledge they are well-known for in the industry."
IAI is an aerospace and defense company for space, air, land, naval, and cyber sectors. It was established in 1953 and is one of Israel's largest employers.