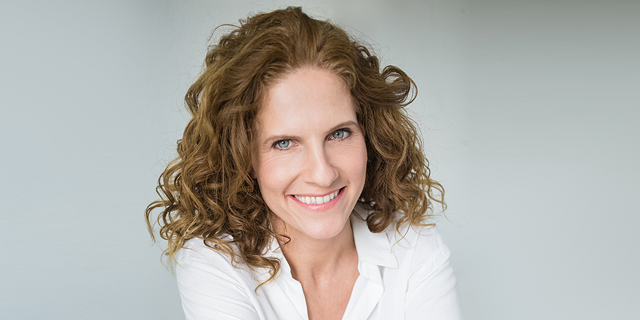 FoodTech startup treats obesity, diabetes through individualized AI-driven nutrition plans
DayTwo studies patient's microbiome and uses machine-learning based algorithms to recommend personalized diets aiming to lower blood sugar levels
Yafit Ovadia
|
14:33 07.12.2020
Machine-learning based algorithms are on the rise now, finding innovative solutions to genuine problems that people experience day to day. One Israeli company, DayTwo Ltd., is revolutionizing the way we approach one of the most common health concerns of today: dieting and obesity. Based in Tel Aviv, DayTwo has engineered an app based on machine-learning algorithms that tests a patient's microbiome – the amount and type of gut bacteria – and creates a custom-based diet plan to monitor patient blood sugar levels and lower obesity. The app is offered as part of a program through employer-healthcare benefits in the United States and is available in Israel through the socialized government healthcare company Clalit Health Services. Although DayTwo's targeted users are those suffering from obesity or Type-2 Diabetes, it can be used by healthy individuals as well who are concerned about their nutrition. The app creates a rating-based system that rates most foods and allows an individual to assess how much he or she has eaten, what health benefits those include, how that may affect his or her blood sugar levels, and more.
In an interview with CTech, DayTwo co-founder and CEO Lihi Segal spoke about how her company's product is different from previously tried-and-true methods, and what it entails.

"Our product is revolutionary because for the first time we are looking at the person when determining whether a food is healthy or not, instead of looking at the food itself. Previously, we'd look at an apple, and see what vitamins, minerals, carbohydrates, or other nutritional benefits it possesses," she said.
Today, all that is changing. "Now we look at the person. What is the response of a person's body going to be after eating that apple? We look at that metric, including the blood sugar response, and see how the apple will spike the patient's blood sugar in two hours after eating," she said.
"The idea is in order to maintain good health and to avoid metabolic diseases, people need to be able to eat a balanced diet that balances their blood sugar levels. What we're trying to predict is what's good for each individual."
Using this technique, DayTwo is able to determine which foods each person should be eating. The patent was developed by Israel's Weizmann Institute of Science, and has been licensed in the U.S., Israel, and China.
The company's product can be accessed fully remotely, and is a viable alternative to in-person consultations. The company sells its product to insurance companies in the U.S. who provide this program to employers, who offer it as a benefit to their employees or to members that have a metabolic disease. In Israel, the public at large can access this program through Clalit, a government-subsidized and socialized medical insurance company. The product mainly aims to help those with Type-2 Diabetes, Prediabetes, clinical obesity, and other metabolic diseases.
How does DayTwo's microbiome plan test (and improve) gut bacteria? How is this different from taking supplements such as probiotics or prebiotics?
"The way we know how to predict what people should be eating is by collecting information on a person using clinical metrics, such as blood tests, BMIs, or other personal parameters, such as age, exercise habits, stress, sleeping habits, etc. We use a stool sample kit to test a person's gut microbiome, and based on the results that our lab comes up with after that analysis, we use our AI and machine-learning based algorithm to analyze what a person should be eating. The difference is that we are providing you with specific food recommendations, predicting a personalized response in advance that targets your blood sugar response." It's extremely personalized, she noted, and can help improve patients' overall health in comparison to simply taking supplements.
When patients rely on a one-size-fits-all diet, it can cause complications for certain people, she noted. According to a recent National Institute of Health 10-year study, some $150 million have been allocated for precision-based nutrition, which can lead to a sharp decline in chronic diseases such as obesity.
In addition, the program is hands-on and user-friendly. The program includes a welcome kit that is able to profile a patient's microbiome sequence, and through the mobile app sends dietary recommendations. Some of those include specific meals and recipes that DayTwo has curated, while others are rated on a scale of 0.9-9. Menus of several large chains' are also rated in the app, such as Starbucks or U.S. food-chain grocery stores, like Trader Joe's. In addition, the program offers patients a full year support of a registered dietician or health coach to help a patient create a personalized healthcare plan.
The company created their algorithm after analyzing and sequencing the microbiome makeup and tracking the blood sugar levels of over thousands of both healthy people and those who suffer from obesity and Type-2 diabetes over the course of two weeks. The company then trained its algorithm to recognize and treat other people.
Who is your target audience or target market? Is it just for diabetics or those suffering from obesity?
"Our primary target is people with Type-2 diabetes, clinical obesity, Prediabetes, or fatty liver diseases. With that said, it's very good for healthy people as well, and can help them limit their blood sugar levels, which is very important in the long run."