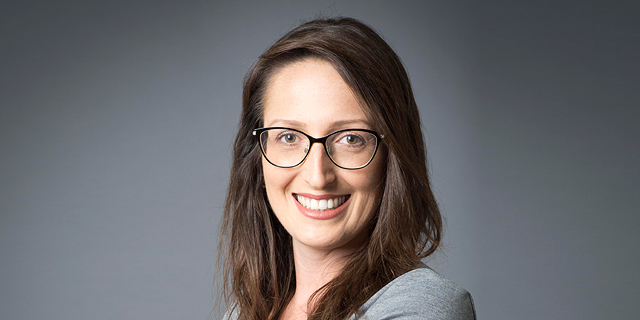 Tech@Work
Covid-19 helped improve our cross-global workflows, says Verifone Israel
Verifone's Head of HR joins CTech to discuss how 6000 employees stayed in contact during Covid-19.
"We will continue to see fruitful work and a better connection between the various departments around the world," said Shiraz Yasur, Head of Israel HR at Verifone when looking ahead to the future. The payment solution company sent everyone home in March, but suddenly had to keep its services going at a non-stop pace.
But almost nine months later, what happened to the company? "I believe cross-global workflows have improved… Once the malls open, we will return to a full routine," she promises.
Number of employees/location: Verifone has 6,000 employees across the world. The Israeli site, which is located in Rosh HaAyin, is home to 370 employees from a the company's various departments.
Professional background of HR Manager: Since joining Verifone as the Israeli Head of HR 18 months ago, I am part of the global HR team business unit. Part of my job today is to take part in building HR processes, promoting the company strategy through the company's human resources, continue to see each employee as an individual, and handle the delicate relationships between the organization and the employees.
On a scale of 1-10, how much did the coronavirus pandemic disrupt operations at the company?
2-3 - Verifone Israel is a support center for the global company in the fields of manufacturing, development, IT, finance, service, and an international supply chain. That is why during the Covid-19 period we continued to work, adapting quickly to the changes and kept as much as we could on our daily work routines. We have many local and global customers who rely on and depend on our service and support. Even in the worst-case scenario and there was a complete closure, we still continued to work almost fully. Either way, we are making every effort throughout this unusual period to maintain employee stability and company activity alike.
What interesting technological tools do you use in employee management/recruitment? As part of a global corporation, we use different technologies that support our day by day. We are working with five different time zones and have been using Microsoft Teams for communication, Greenhouse for recruiting, and Workday for the Basic HR. We have a global internal Homepage - "One Verifone" - where the employee can find a variety of information about "Working in Verifone". Also, last month we created a local employees' Facebook page, where we maintain the sharing of information focused primarily on various welfare activities. What positive and/or negative impact did the outbreak have on the human capital of the company?
During the pandemic, we made every effort to provide our employees stability, tools, and clear guidelines on what is expected of them. On the one hand, we noticed that people who used to go abroad back and forth now have a more comfortable life routine. People who worked from the office and then connected to conference calls back home are now enjoying control of their own schedule.
On the other hand, young parents, or parents with young children, had a hard time adjusting to the work routine from home. In order to help them, we pay greater initiation to flexibility and customization if necessary.
What are the two major challenges you are coping with these days? We believe in an organizational culture that encourages transparency and sharing. It is difficult to maintain these values only from a distance, that's the reason we published the new employees' Facebook group, and we have emphasized our "open door" norm tool to employees and managers. Another challenge we recognize is that people who work in the office do not feel comfortable calling people who work from home, although we have written clear guidelines on the subject, it is clear to me that this is a common learning process for all of us. Are you actively recruiting? If so, what is the process and where can the applicants find you? Verifone is an essential company for the Israeli economy, therefore we're always hiring. Our recruitment coordinator did a great job fitting the process to the current period, and now you can find our open positions via Linkedin, different recruiting agencies, and of course, on our website:
https://verifone.co.il/career-2/
Which changes forced upon you by the circumstances will stay in place after Covid-19 is over, and which are you most eager to revert back to normal? We've always maintained a balance of work and home, so those who will have to continue working from home will be able to, mainly because we see several roles that are more effective this way. If so, it will depend on cooperation with the will of the employees themselves. I also believe cross-global workflows have improved. We will continue to see fruitful work and a better connection between the various departments around the world. Once the malls open, we will return to a full routine. Together with the street shops, this is a significant effect on the company's activity in Israel. I'm sure that as soon as the employees feel the full return of the company's activity, the joint learning process of working under these unique conditions from the office or home will encourage the employees to adapt quickly to the current work routine.