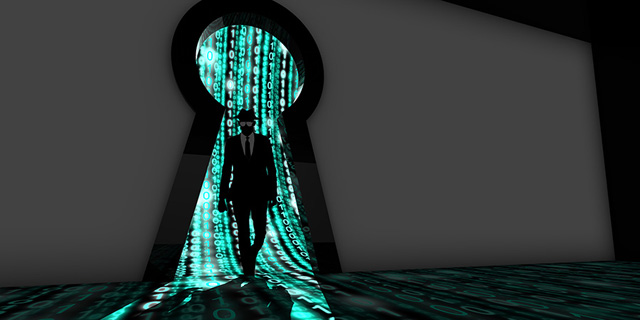 Who hacked Israel's supply chain and what did the cyberattack on Intel Israel achieve?
CTech Daily Roundup: Cyberattack on Intel Israel: Hackers claim they breached the network of chipmaker Habana Labs
Cyberattack on Intel Israel: Hackers claim they breached the network of chipmaker Habana Labs. Pay2key account posts images of breached materials on Twitter; attack seen as criminally motivated.
Read more
Israel's supply chain targeted in massive cyberattack. A hack into the servers of software company Amital Data led to an attack on some 40 of its clients, including some of the country's largest in the logistics and importing sectors. Read more
Read more
Israeli supermarket chain to feature in-store vertical farms. The Ramy Levy supermarket chain will partner with Vertical Field after a successful pilot program.
Read more
Interview | "When it comes to space, Israel has its own new frontiers to conquer." Isaac Ben-Israel, head of Israel's Cyber Center and Chairman of the Israel Space Agency shares his thoughts about cybersecurity, his predictions for the Israeli space industry, and the country's upcoming space endeavors. Read more
"Israel is going back to the Moon," announces SpaceIL co-founder. Beresheet 2, Israel's second attempt at a lunar lander is set to launch in 2024. Read more
Analysis | Eytan Stibbe will blast off toward a new future of spaceflight. With plans for the next Israeli astronaut to fly aboard a SpaceX craft, commercialized spaceflight is bringing about a new era. Read more
Nothing can replace the personal touch, says Israel's #1 Startup to work for. Even though BigID was ranked by Dun & Bradstreet as the best startup to work for, its Head of HR, Dana Fischer, revealed how the company struggled with Covid-19. Read more
DiplomaTech | Israeli tech companies have no more excuses to overlook Canada. Could Covid-19 end up being what finally unfreezes the dormant trade between Israel and Canada? Read more
Interview | "We've never shared information with China," says general manager of TikTok-Israel. Assaf Sagy addresses the criticism over the Chinese social media TikTok's parent company ByteDance, and its alleged involvement in data gathering. Read more
Analysis | Morocco is thirsty for Israeli investments. Normalization of ties between Morocco and Israel are the result of U.S. recognition of Moroccan sovereignty over Western Sahara; but Morocco also hopes economic ties with Israel will help relieve its deep recession. Read more
Will the quickly developed vaccines deliver Covid-19 a knockout blow? An urgent global crisis, near-limitless funds, and a scientific development ripe for use combined to produce rapid results, but will today's vaccines eradicate the pandemic? Read more
Opinion | It's time for the university system to embrace the spirit of Hanukkah. Postgraduate education, like Hanukkah, might be a great opportunity for proof of concept in applying a truly personalized experience.
Read more