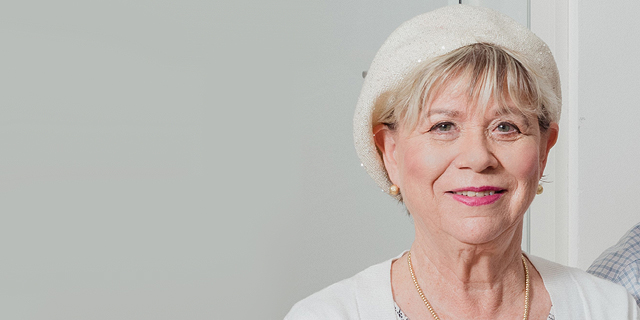 Orthodox Jewish woman creates startup to promote water conservation and lower bills
DrizzleX uses a water measuring solution combined with AI; raises half a million dollars from L.A. investment fund
Yafit Ovadia
|
12:22 14.12.2020
Esther Altura, CEO and co-founder of DrizzleX, a company that developed a solution for water conservation in properties in the U.S. recently received NIS 1.6 million ($500,000) from Israel Investment Fund Group (IIFG) of Los Angeles. DrizzleX participated in Proptech Zone's accelrator program. She spoke to CTech about the idea behind her company, her struggles with raising capital, and challenges she faced as a woman in the corporate world. "For Israelis, water conservation is in our DNA," she said, adding that she hopes through her technology to raise awareness for water conservation in the United States as well.
Altura has a background as a mathematician and software engineer and her company's technology combines hardware and software components to help conserve water in residential buildings. She founded her company along with her son, Ariel, and the company recently received funding from IIFG, which invests in Israeli ventures.
She noted how she came up with the idea after living in the U.S. for many years, where she noted that some buildings had a significant rise in water bills as a result of leaks, and the rising cost of water. This led her to develop a solution that allows users to be more aware of their water consumption, while reducing the cost of shared water for apartment buildings, and led to a 30% increase in saving water. The technology is a small electronic water meter that is placed in several locations around the property, storing the collected data in the cloud and channeling it to an app that allows users to make better consumption decisions. The app uses AI and updates users on water consumption, and alerts of problematic issues, such as leaks, something that is particularly important for countries or U.S. states that are experiencing drought. DrizzleX participated in the Proptech Zone Accelerator Program that is partner with real estate group JLL, Reality Investment Fund; Mipim, an international property conference group; WOPA, an Israeli joint co-working space; and the AWS Activate, an Amazon Web Service startup program. The groups collaborated on infrastructure, real estate, and technical aspects. The next accelerator cycle will begin next year in 2021, where the company hopes to enter the U.S. market to further implement its technology, as well as testing and piloting, and acquiring additional capital. "It's a pioneering water-metering system that enables water conservation in properties in the U.S., specifically those that lack individual water meters," she said, noting that many of the buildings that are built for rental purposes have only a single water meter and renters cannot install separate ones. "Water has become expensive and tenants use water like it's free, but now in light of environmental factors, drought , and global warming there is a need to conserve water" she added. In Israel, her technology isn't as relevant for residential buildings as separate water meters are installed for each apartment that it is built. However, for older buildings, as well as office buildings, army bases, college or high school dormitories, and hospitals, it is highly applicable. "Living in Los Angeles, California, and owning property there, I saw this problem firsthand, and from my own experience, at the end of the month all of our money in the multifamily property went to pay large water bills," she said, which went up with leaks and other malfunctions. DrizzleX took part in Masschallenge, an international startup accelerator, where it worked with its Jerusalem branch. Out of 500 applications, 50 were accepted into the program, and her company made it to the top 10 no less. This was not a simple feat, she explained. "We tried many times, and were turned down, it was difficult," she said. Due to setbacks from the coronavirus (Covid-19) pandemic, her company was supposed to receive funding in March or April but only did so last month. When asked whether she experienced setbacks or challenges as a woman in the corporate world and raising capital, she said that being a female entrepreneur isn't easy. "I think that despite working in an all-male environment - which can prove difficult - if you stick to your idea, believe in it, and present it well, then your colleagues will respect you for that. Wherever I went in the corporate world, I was often the only woman. It was hard." Being an observant Jewish woman, posed its own difficulties as well, but she was adamant about setting proper boundaries with her employers and not working on the Sabbath (Saturday), as is customary for Orthodox Jews. Some additional challenges she faced were with her company's makeup and actual product. "Our product uses the Internet of Things, and has software, communications, and engineering components. An additional negative component was raising money with my co-founder, who is my son, something which is not received well in the investment world," she said.
In addition to founding her own company, she is also a mother to four children, and a grandmother of seven.
As for her message to other women in the corporate world or those trying to fund and form their own startups, she ended on a positive and hopeful note. "I say go for it! Don't let it scare you that you are the only woman there. I've done all kinds of things in my life, and I've never let being a woman stop me."