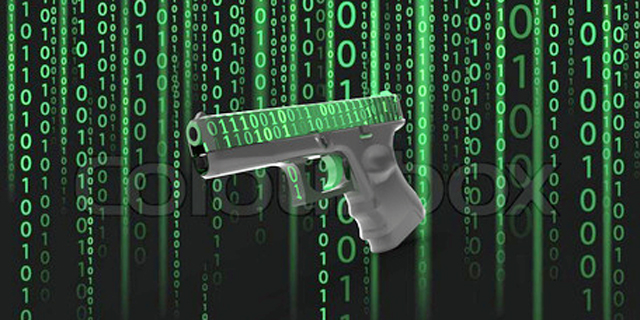 Which company has its sights on a $3 billion IPO and are Iranians behind the string of cyberattacks on Israeli companies?
CTech Daily Roundup: Israeli companies at risk after suspected Russian hackers spied on U.S. Treasury emails
OrCam sets sights on $3 billion valuation in 2021 IPO. The artificial vision company, set up by the founders of Mobileye, joins ironSource and Monday.com, among others, in ever-growing list of Israeli unicorns targeting a lucrative public offering.
Read more
Israeli companies at risk after suspected Russian hackers spied on U.S. Treasury emails. Hackers got into U.S. government systems by surreptitiously tampering with updates released by IT company SolarWinds, which also serves companies and governmental bodies in Israel. Read more
Indications suggest that Iranians are behind a string of cyberattacks on Israeli companies. The nature of the hacks and the fact that no ransom requests were made strengthens the assessment that Iranian-linked hackers are involved. Read more
Ayalon joins insurtech revolution with launch of joint accelerator with BrokerTech. The accelerator is set to run two cohorts a year, with 4-5 startups taking part in each round and receiving investments ranging from NIS 150,000 to NIS 500,000.
Read more
Israel's Montfort expands its brain-monitoring app to test for Post-Covid symptoms. The FDA-approved smartphone technology can help patients after their battle with Covid-19 symptoms.
Read more
The pandemic has caused "growing mental and emotional exhaustion", observes Trax HR head. While Trax wasn't too impacted by Covid-19, its Chief People Officer, Flóra Bondici, noted the effect it had on its hundreds of employees' mental health. Read more
Orthodox Jewish woman creates startup to promote water conservation and lower bills. DrizzleX uses a water metering solution combined with AI; raises half a million dollars from U.S. investment fund.
Read more
Employer Branding | Remote working opened our talent pool to Israelis across the country, says Moburst. To help attract Israeli top talent, Moburst knew it could reach the entire country instead of just the Tel Aviv bubble.
Read more
Google Down: Alphabet's Gmail, Google Drive, and Youtube services were down for almost an hour for millions around the world. The outage appeared to have affected Israelis as well as a lot of angry internet users from a variety of regions. Read more
These startups create innovative products for everyday use. Reducing the risk of bodies' rejecting implants, easy-to-use information about real estate data, and a support network for abused women are just some of the tech solutions featured in Calcalist's Startup+ competition that can be used every day. Read more