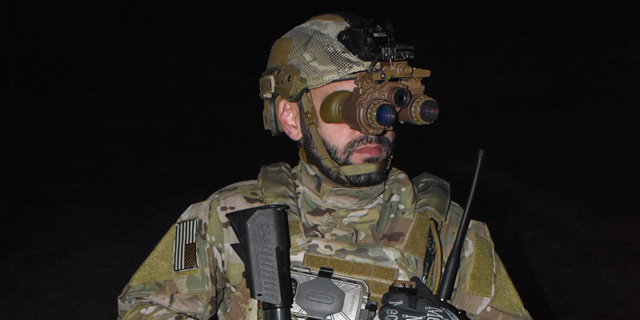 Who closed a $260 million fund and which company reached unicorn status with a $70 million raise?
CTech Daily Roundup: U.S. giant Unity acquires Israeli 3D scanning startup RestAR
Qumra Capital closes third growth fund at $260 million. Qumra is the first growth fund set up in Israel and has invested in 15 Israeli companies to date, including Fiverr and JFrog, who both completed an IPO in the U.S.
Read more
BigID reaches unicorn status after raising $70 million series D. Co-founder Nimrod Vax says the company didn't really need the money, but excellent terms by investors offered them a chance to leap ahead of the competition. Read more
Read more
Israel's Zoomin raises $14 million series B. Companies are seeking any way possible to retain their clients and offer them a personalized experience," said Zoomin's co-founder and CEO Gal Oron. Read more
Elbit Systems complete three deals, worth $92 million in two days. Two contracts with the Netherlands and an additional one with Romania, make for a productive week for the Israeli defense contractor.
Read more
How to create a stable of unicorns: J-Ventures panel debates investments in the biggest tech companies. Michael Rolnick, Merav Weinryb, Jake Sein, and Brett Rokhind discuss their investment strategies at J-Ventures' annual Investors Conference. Read more
"Israeli high tech has found a home at the Tel Aviv Stock Exchange," says Chairwoman of the Israel Securities Authority. "Capital markets are enjoying a renaissance period," Anat Guetta said during Calcalist's investment conference. "High tech has returned to Israel. It's no longer aiming to raise money in foreign markets."
Read more
The rise of FinTok: TikTok fraught with danger for fledgling investors. Financial advice videos have been gaining steam on the preferred social network of Generation Z, but should someone be regulating who is educating youngsters on investing?
Read more
Analysis | Can, or should, Facebook be broken up? After 46 US States took the social media giant to court over antitrust laws, CTech spoke with M. Firon & Co.'s head of the Competition, Antitrust and Regulatory Affairs to discuss its future. Read more
Opinion | Israeli startups can become major players in the quantum computing ecosystem. Some applications, especially in optimization and quantum chemistry, will potentially be ready for implementation in the coming years. Read more