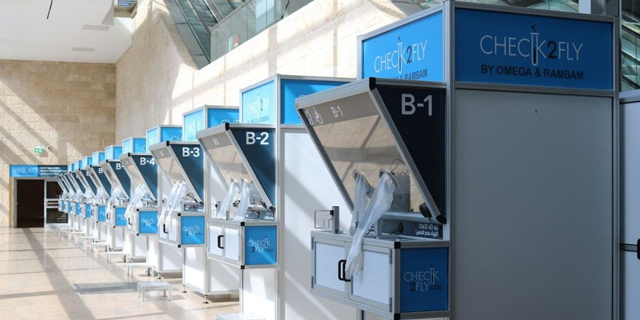 Netanyahu urges to seal the skies amid fears of coronavirus mutation
The Israeli prime minister said the price of shutting down air traffic was negligible compared to the risk of a new strain breaking out; Effectiveness of vaccines uncertain
Calcalist, Ynet News
|
13:28 20.12.2020
Israeli Prime Minister Benjamin Netanyahu on Sunday said Israel should close off all points of entry immediately, amid reports of a mutation of the coronavirus that is spreading across some parts of the globe. Speaking at the meeting of the so-called Coronavirus Cabinet, Netanyahu said the efficacy of the existing vaccines against the new strain of the virus is not yet clear and that stopping flights coming in from all countries was a small price to pay for preventing the new strain from reaching Israel.
While most Israelis have kept put due to international travel restrictions, it is estimated that upwards of 10,000 Israeli businesspeople and tourists are currently in the UAE, a destination that has become extremely popular due to the signing of the peace agreement earlier this year and its designation as a "green" state that until this week didn't require people returning from there to enter quarantine.
Israel began administering vaccines to medical staff on Sunday. Next in line are elderly Israelis or those in high-risk groups. The wider adult population is slated to get shots in early 2021. On Sunday, HMO call centers were collapsing under the volume of requests by people to register to receive the vaccines.
With a population of 9 million, Israel has logged 373,368 coronavirus cases and 3,074 deaths to date. It has imposed two national lockdowns and is mulling new curbs on high-contagion areas.