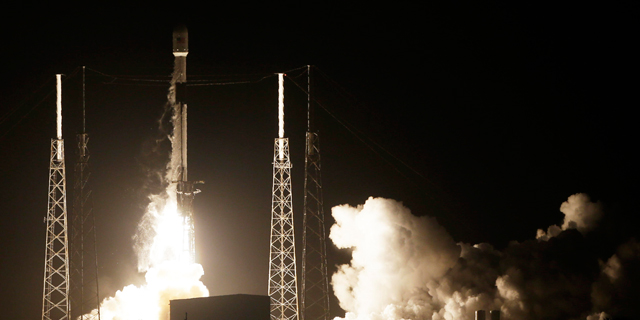 Which Israeli company was hacked this time and is it time to kill tech?
CTech Daily Roundup: Netanyahu urges to seal the skies amid fears of coronavirus mutation
Netanyahu urges to seal the skies amid fears of coronavirus mutation. The Israeli prime minister said the price of shutting down air traffic was negligible compared to the risk of a new strain breaking out; Effectiveness of vaccines uncertain.
Read more
"The unlimited computing capabilities of cloud technology enabled the rapid development of Covid-19 vaccines." Over the past year medical teams have been developing solutions for digital health at faster rates due to cloud technology, say leading professionals in Israeli health sector.
Read more
Covid-19 brought "positivity and evolution" to the employment world, says SafeBreach VP of HR. The pandemic may have brought uncertainty and confusion to companies around the world, but SafeBreach found ways to combat them. Read more
Pay2Key hackers claim they breached IAI servers. Major defense contractor is the most recent victim in a string of cyberattacks on Israeli companies.
Read more
Interview | 'Tis the season to be cautious: 'Cyber 5' is peak period for fraudsters warns PerimeterX co-founder. "This is an ongoing race and you need to run just to keep up with the pace, not to mention remain ahead of the curve," explains Ido Safruti.
Read more
"The planet's future looks amazing" and it's because of millennials, says UBQ Co-Founder. With young people in the streets and now in the offices too, there's a lot to be optimistic about, says maker of climate-positive raw materials.
Read more
Interview | The world's smartest girl: Colorado teen is solving life's big problems. At age 11, Gitanjali Rao, developed a revolutionary device to detect hazardous substances in drinking water; at 14 the Gen Z teen made an app to battle cyberbullying, and was chosen by Time as "Kid of the Year."
Read more
NuTek awarded $100,000 prize from Merage Institute's '45+ Entrepreneurs' Competition'. The annual competition helps Israeli entrepreneurs aged 45 and over, as well as female entrepreneurs of all ages. Read more
The company guiding Israeli businesses through the U.S. investment bureaucracy minefield. "Because I came from the missile defense sector, we developed a multi-layered defense system, made up of four levels," says Eyal Bar-Or. Read more
Interview | Taking Israeli Chutzpah to the Moon: Its next lunar mission aims to land not one, but two vessels. "Failure isn't an option," says Shlomi Sudri, General-Manager of the Space Division at Israel Aerospace Industries about plans for Israel's next lunar mission and how this time will be completely different. Read more
Opinion | Is it time to finally kill tech? Our modern world has become so inundated with hyphenated techs that the term has become cliched, essentially meaningless. Read more