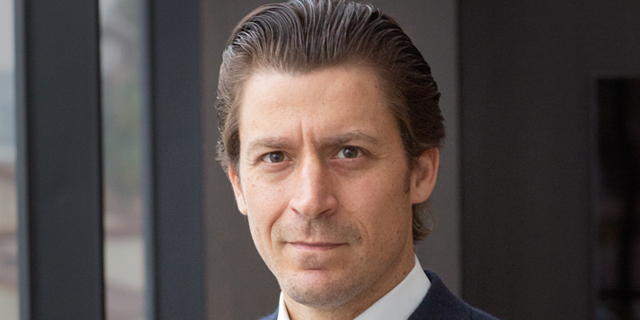 Silicon Valley VC Group 11 going public on the Tel Aviv Stock Exchange
The Dovi Frances-led VC and Veev were announced as the first two listings on TASE UP, a new platform in which companies remain private and are not subject to any reporting or prospectus publishing requirements
Allon Sinai
|
10:37 22.12.2020
Dovi Frances, the founder of venture capital fund Group 11, believes many other VCs will follow in his footsteps after becoming one of the first two listings on the Tel Aviv Stock Exchange's new platform TASE UP on Tuesday.
As part of the listing, Frances revealed Group 11's recent results on Tuesday and said he's excited about giving people the ability to see what he's been doing with his fund in the U.S. for the past decade and also give them the opportunity to invest alongside him. Group 11 is aiming to raise a $100 million fund through the listing.
"I left Israel in 2006 and haven't been in Israel for more than a few weeks a year for almost 15 years now. The same goes for fundraising, with the majority of the money that I raise not coming from Israel, although much of the money goes to Israeli related companies that operate in the Americas and have their R&D centers in Israel. The majority of the money came from U.S. based investors. I barely have any Israeli investors apart from Hachshara Insurance which is the only institutional investor from Israel that has invested in my prior funds, in fund number 3 and number 4," Frances told CTech. "That disconnect has always bothered me. Because in my roots I'm Israeli and the fact that I operate from the U.S. should not serve to my detriment, it should be an advantage. If I was an institutional investor looking at Group 11, I would say hold on for a second. Here is a fintech investor, who has been doing this for nine years, so he didn't move into fintech because it is the flavor of the year but rather has built subject matter expertise for a decade now, which is important, and he is in the top 1% performance globally. He's a Hebrew speaking manager that invests 70% of the money in Israeli related startups. I would be all over me if I was an institutional investor. But they are not. Maybe it's because we are based in the U.S. and it feels strange to them or because we don't offer liquidity, which is the case with most funds. Or maybe it's because they are accustomed to investing in the usual suspects in the Israeli ecosystem. This is not about ego. But this has bothered me for many years. So when the opportunity came from TASE to join TASE UP as the first fund to ever go public on the Israeli stock exchange, I viewed it as a win-win-win opportunity for the institutional investors, accredited investors, and Group 11."