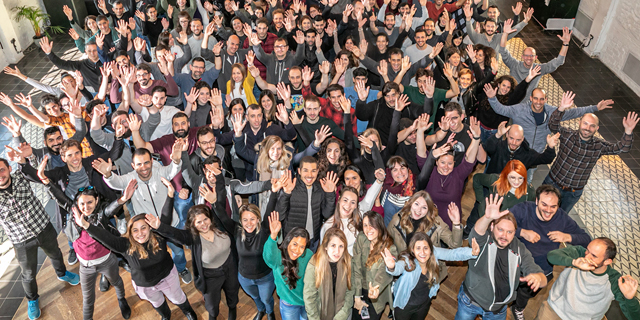 How to raise money for early-stage startups and which Israeli company made a $100 million acquisition?
CTech Daily Roundup: Payoneer in advanced talks to enter Nasdaq via SPAC
Payoneer in advanced talks to enter Nasdaq via SPAC. The Israeli fintech company has eyed going public twice in the past already.
Read more
Israel's Moon Active, the developer of Coin Master, acquires Melsoft in deal valued at over $100 million. The Israeli gaming company is looking to build on its success by adding mobile games Family Island and My Cafe to its catalog. Read more
Read more
Interview | NetApp's Israeli VP's leading the company's cloud service forward. Roy Alon and Assaf Levy have been at NetApp since it acquired their startup 13 years ago and have built the U.S. company's successful cloud offering from Tel Aviv.
Read more
HR Post Covid | Ex Libris: Remote working had a 'significant impact' on diversity. Covid-19 pushed the EdTech company to hire remotely and expand their candidate pool to a range of locations across the country. Read more
Gilat founder on course for another satellite company IPO. Yoel Gat is aiming to take SatixFy public on the Tel Aviv Stock Exchange at a valuation of $500 million. Read more
Israeli BlazePod raises $8.5 million to transform gyms and exercise routines. Its lighting pods, which are partnered with an app, are already used for training purposes by pro soccer players, Formula 1 drivers, and the Israeli military.
Read more
Investors reveal: How to raise money for early-stage startups. Representatives of leading investment firms provide tips about how to approach Seed and series A financing and what's hot on the market right now.
Read more
ICON's SV101 program announces 10 startups for its 9th cohort. The program acts as an introductory course to Silicon Valley over an intensive two weeks. Read more
Unicorn School Lesson 5: Don't turn down money that hits you in the face. The founders of Tipalti, Gong, and Next Insurance, whose companies' valuations have leaped beyond $2 billion offer insights and tips for building unicorns.
Read more