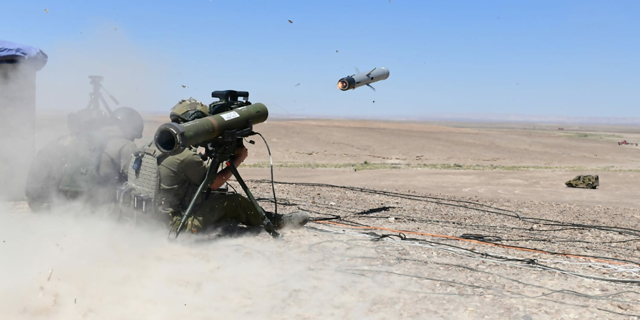 Israel's Rafael announces $200 million weapons deal
The destination for anti-tank missiles and guided bombs is reportedly India, which has faced border clashes with Pakistan and China
Udi Etsion
|
13:32 24.12.2020
Israeli defense contractor Rafael, which manufactures the Iron Dome missile defense system among other things, reported on Wednesday about a $200 million order from a foreign state for Spike anti-tank missiles and Spice-2000 guided bombs.
According to foreign reports, the client country is India, which has embarked on an armament campaign this year following border clashes with Pakistan and China that exposed some weaknesses in its military capabilities. India, which is currently the largest client of Israel's defense industries, has purchased the two weapons systems before and is increasing its stockpiles.
Spice bombs feature autonomous AI guiding, which means they do not rely on a connection to GPS satellites, which is fairly easy to jam. The bombs have a range of 100 kilometers and can hit a target with great accuracy based on advanced image processing comparing the input from a camera placed on the bomb with a recorded location. In the past, a deal for the purchase of 5,000 Spike missiles by India was on the table, but it fell through because the Indian weapons development organization preferred to invest in a comparable homegrown system. Since the deal was canceled, India has purchased the missiles on an annual basis. To date, Rafael has sold 34,000 Spike missiles to 35 countries.