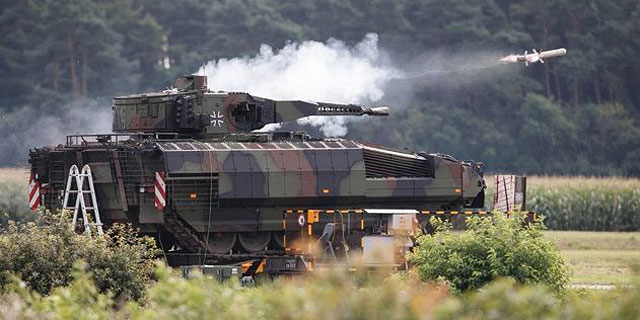 How is Israel missing Covid-19's biggest opportunity and who announced a $200 million weapons deal?
CTech Daily Roundup: Israeli medical-device startup offers a breath of fresh air
Opinion | Israel is missing Covid-19's biggest opportunity. The government should have set a goal to get thousands of business leaders, entrepreneurs, engineers, brilliant minds and investors to immigrate. Israel has as much or more to offer than Miami or Austin. A 10x acceleration of the Israeli economy was within reach. Perhaps, it still is.
Read more
HR Post Covid | Lusha grew 40% despite the pandemic - but how did its HR manage the onboarding? Managing the onboarding processes is hard enough during hyper-growth - but Lusha had to battle lockdowns and social distancing, too. Read more
Read more
Israeli scientists get a once-in-a-lifetime chance to send their experiments to the International Space Station. Call for proposals offered a detailed list of requirements for Israeli scientists and researchers to send their projects into space in 2021. Read more
CaringApp launches in Israel, offering remote support and assistance for the elderly. The app was created by The Caring Company as a result of Covid-19 and the effect of social distancing on older populations. Read more
Israel's Rafael announces $200 million weapons deal. The destination for anti-tank missiles and guided bombs is reportedly India, which has faced border clashes with Pakistan and China. Read more
Round B | A chance encounter got me to open the door to the idea of remote work. Shaul Olmert shares his internal deliberations on the pros and cons of working from home.
Read more
Unicorn School Lesson 6: Making an exit: when you fly too fast, the plane shakes. The founders of Tipalti, Gong, and Next Insurance, whose companies' valuations have leaped beyond $2 billion offer insights and tips for building unicorns. Read more