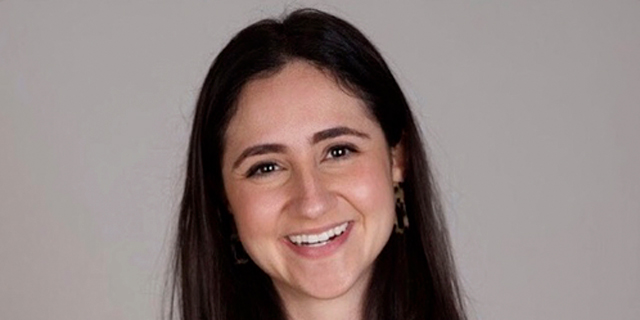 HR Post Covid
Compassion is "more important than ever" during Covid-19, says Pecan HR head
Understanding what your employees need as they work from home can save your company culture, not hinder it, says Pecan's HR and Operations Manager
It's been a concern for companies for almost a year: how can they best care for their employees and maintain the office culture as hundreds of close colleagues are sent home? For Pecan's HR and Operations Manager, Jasmine Esulin, the answer lies in one word: compassion.
"If we… feel we are being supported, I think we'll be able to create the type of environment that everyone wants," she tells CTech when navigating the balance between working from home, hybrid models, and commuting to an office again. "This kind of compassion will be more important than ever as people start returning to the office."
From the "product point of view", I would have to say that in the era of Covid-19, consumer behavior became even more fast-changing and therefore critical to anticipate - the one thing you absolutely cannot afford is to not understand your customers' behavior. With the Pecan platform, companies can see predictions from raw data. So we reduce the time to market of predictive analytics from months to days, literally. This is a capability that is more relevant during this hard and challenging period than ever before.
In terms of the "office atmosphere" and organizational culture, I would say that during the pandemic we recruited about 10 new employees who did not experience what it is to work at Pecan. Our unique company culture and the connection to the old employees and many other things are harder to establish through remote work. Of course, also the transition to work-from-home had a huge impact on the work processes but I'm happy to say that we adapted quickly and gave a quick response to all of our employees so that they could work from home and not miss a bit.
What interesting technological tools do you use in employee management/recruitment? Recently, we have started to work with two technological products that help us find the most suitable candidates: Workable and Talenya. These eliminate missed opportunities and make talent shine regardless of their resume writing skills, gender, or ethnicity. For 2021, we are building a "well-being" plan for the employees that has two options: a "Covid-19 option" and a "face-to-face option" for engagement activities. Last year we made virtual Happy Hours, in which we sent to all our workers a cocktail package and we all made it together through Zoom. We also did a virtual escape room and a movie night. What positive and/or negative impact did the outbreak have on the human capital of the company? I think that eventually, we all miss the human touch. From an HR point of view, I think the process of recruiting during Covid-19 has affected the way in which those new employees adapt to the company. The social distancing made the integration process into the company a little harder. The advantage of this is that it has made us a dynamic company that understands the situation and knows how to respond to it. On the plus side, it had a significant positive impact – working from home gave our employees more of a work-life balance. Suddenly people have time to be with their families and not waste time commuting. After all, the employees realized that we believe in them and gave every one of them his place. I think this established a deep sense of trust between all involved. What are the two major challenges you are coping with these days?
Our biggest challenge these days is figuring out new ways to preserve our company culture and to create a deep and genuine connection between the employees. To answer this challenge, we are constantly looking for solutions and activities that can connect employees. And as I said before - our 2021 plans will meet exactly these challenges.
Are you actively recruiting? If so, what is the process and where can the applicants find you? Yes, since June we recruited new employees and we're still looking to fill more positions such as Data Scientist, Backend Engineer, Senior Full-Stack Engineers, a Client-facing data analyst, and more. You can find our open positions via Linkedin, different recruiting agencies, and of course,
on our website.
Which changes forced upon you by the circumstances will stay in place after Covid-19 is over, and which are you most eager to revert back to normal? The work-life balance. If we have these things and (most importantly) feel we are being supported, I think we'll be able to create the type of environment that everyone wants. This kind of compassion will be more important than ever as people start returning to the office. In a time of much uncertainty, I hope I learned from these current challenges. This time is unprecedented and I hope one of the things we can take out of this is an appreciation for the small things. The thing I'm eager to revert back to the most is human interaction, like the office being together, the smiles on the street without masks, and of course, being together in the same room without fear and stigma.