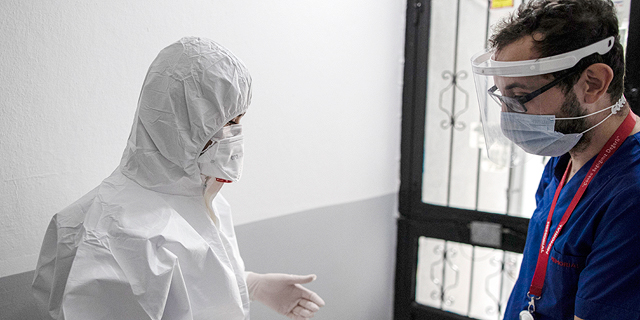 Whose secret cyber activities were revealed and where can you find a 15-minute Covid-19 test?
CTech Daily Roundup: RestAR acquisition by Unity a potential landmark for Israeli gaming
The Rayzone Group's secret cyber intelligence activities revealed. Deals with law enforcement agencies across Asia and Central America are just a portion of the activities of the Israeli company, which in the past mediated a deal between NSO and a foreign military.
Read more
Tech training program 'Adva' completed by 81 ultra-Orthodox women, leading to employment opportunities at leading companies. The program gives women access to companies like Apple, Facebook, Check Point, and XM Cyber. Read more
Read more
Israeli scientist rolls out 15-minute Covid-19 tests. Bar-Ilan University researcher calibrates MagBiosense technology to speed up the pace of traditional coronavirus tests, whittling down the time from an hour to yielding results within minutes. Read more
Employer Branding | Hiring people is like 'expanding our family', says IVTech. For the software development company, employer branding goes way beyond the search for the perfect CV.
Read more
Innovation Authority and Ministry of Communications grant five startups NIS 12.5 million for 5G pilots. As part of the joint program the five Israeli companies will receive financial support at a rate of 20% - 50% of the approved R&D expenditure. Read more
Cannabis genetics and seeds company CanBreed completes development of stable hybrid seeds. The news follows a recent purchase of a 3.5-acre hemp farm to help distribute 12.5 million seeds across the US.
Read more
IL Tech in NY | Israelis should stop driving false urgency when seeking funds, says Janvest Capital Partners. Speaking with CTech for its Israeli Tech in NY series, the venture fund highlights some of the ways Israelis can win over their American counterparts. Read more