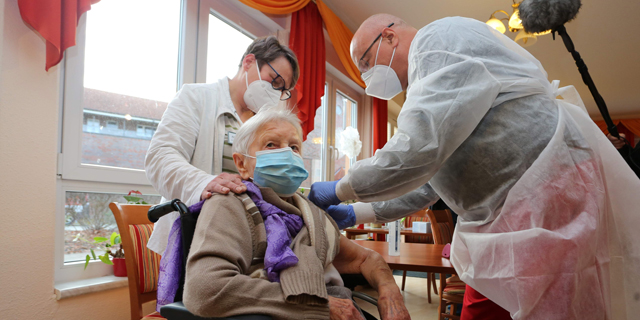 Who's targeting a $2 billion Nasdaq IPO and how much did M&As drop in 2020?
CTech Daily Roundup: Israeli tech sector raises alarm bells over plummeting dollar
SimilarWeb targeting $2 billion Nasdaq IPO in Q2 of 2021. The market intelligence company joins list of Israeli firms set to embark on a U.S. IPO in the coming months which already includes eToro, ironSource, Monday.com, OrCam, Payoneer, REE, Taboola, and Outbrain.
Read more
Every other new startup in Israel had closed or suspended operations prior to pandemic, says Central Bureau of Statistics. Between 2011-2019, 6,326 Israeli startups were founded, while 2,922 closed or ceased activity, showing a decrease of 5% in 2018 compared to 2011. Read more
Israel Innovation Authority approves $43 million budget for 62 programs to train high-tech employees. The programs, which operate from two funds, will train a total of 9,000 people and are committed to placing 80% of graduates in sectors like R&D, support positions, and the Israeli industry as a whole. Read more
Report: Israeli tech IPOs on the rise as M&As drop by over 50% in 2020. According to the annual Fahn Kanne Grant Thornton Israel report, there were 317 deals completed in Israel during the past year at a total sum of $13.6 billion.
Read more
HR Post Covid | Awareness is "the first and most crucial step" in combating Covid-19, says WhiteSource. When moving from in-office to work-from-home environments, it's HR's responsibility to make sure managers are prepared to care for their employees, says VP HR Galit Gold. Read more
Israeli tech sector raises alarm bells over plummeting dollar. Local tech companies traditionally raise funds in USD, meaning most of the sector is adversely affected by the exchange rate hitting lows not seen since November 1996. Read more
Israeli biotech company Matricelf wins Calcalist's StartUp+ competition. The company developed a platform for 3D printing of tissues and organs. Genetika+, which developed a personalized technology for digital health took second place; winners awarded monetary prizes and office space. Read more
Opinion | Building relationships in the age of social distancing. It's easy to say that though we began these new relationships under the strangest circumstances, we ended up with the best possible outcomes, Read more