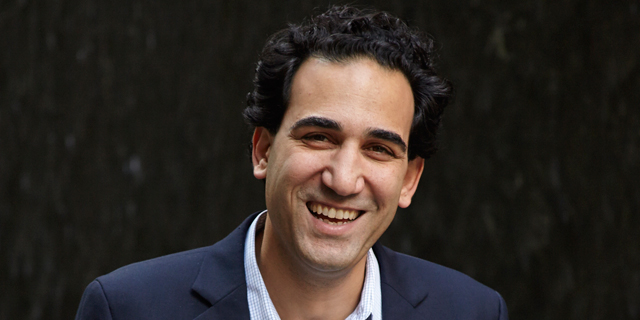 Opinion
IPO frenzy will reshape the future of Israeli tech as we know it
2021 is highly anticipated to become a record year for Israeli startups going for an IPO. This trend could change the Israeli tech scene for years to come, making it more even competitive, but also more lucrative, as more founders and early employees will be able to make a difference in more areas within the ecosystem.
Eyal Bino
|
17:05 31.12.2020
Only 10 years ago, when talking to New York venture capitalists, their half-joked reference to Israeli entrepreneurs was, "when an Israeli founder sells his startup for $30 million, he's a hero. When a Silicon Valley founder does it, he's a loser." Fast forward 10 years and Israeli tech is in a totally different place, moving from Startup Nation to Scale-Up Nation and now taking the next step and becoming an IPO Nation. Over the past few years, there's a flow of foreign VC money into Israeli startups, the mega-rounds, and the incredible growth of the ecosystem. And while Covid-19 has presented new challenges to Israeli startups, most have weathered the storm, and the outlook for 2021 continues to be bright for Israeli entrepreneurs.
The year 2020 has been a pivotal year for Israeli tech, as M&A opportunities have been far and few for late-stage startups as most public companies paused startup acquisitions. This led founders and their boards to strategically decide that it's best to stay independent and increase the value of their companies and investments through initial public offerings in the American stock market and go "all in". So far, the market has responded positively as the IPOs of companies like Lemonade, JFrog, and Vroom have been extremely successful. Given the early success and the favorable market conditions, over a dozen Israeli startups are planning to go public next year. Notable examples include IronSource, Monday, Via, Gong, WalkMe, Sisense, Playtika, and Riskified, among others.
As a tight-knit tech scene where founders, VCs, and other key stakeholders are typically easy to access, this is an incredible development that will have a huge impact on Israeli tech moving forward. There are four that stand up most right now:
1.
VCs will be looking for even bigger plays, and more sophisticated or repeat founders who can take companies all the way to the IPO stage and are not looking to sell early, late, or at all. That means larger funding rounds and more competition on repeat and successful entrepreneurs who will have lots of power in determining the size of their rounds, and in choosing who they'd like to be part of their company long term from a funding perspective. Just last week Firebolt, co-founded by Eldad Farkash who previously was one of the founders of Sisense, announced a $37 million round led by Zeev Ventures, Bessemer Venture Partners, and TLV Partners. This is essentially a mega pre-seed round, and we should see more of these coming in 2021.
2.
More people are getting wealthy. This year's IPOs such as Vroom, Lemonade, and JFrog have been extremely successful, with Lemonade's stock price already more than tripling its July IPO price. That means that it's not just the founders who are getting wealthy, but many of the early employees of the company. This will help fuel more innovation, as founders will become more active investing in the next generation of Israeli founders, and first employees of IPO's startups will venture out at some point to create their own companies. Just like in Silicon Valley and New York City, it's a lot about recycling money and paying it forward, an element that builds and sustains the startup ecosystem.
3.
Nasdaq has a bigger appetite for Israeli startups. We can see billboards in Times Square where Nasdaq is actively flirting with Israeli startups who recently announced large rounds like Hippo and Bizzabo, with the hope that it'll drive these companies their way. This direct approach is not something we've seen in the past, and it continues to position Israeli startups at the forefront of the startup scene in the U.S and the world.
4.
The Israeli tech scene continues to mature, and the bubble didn't burst (yet). Israeli tech is the driver of the economy and in large part has been immune to the devastating impact of Covid-19 on the economy. Startup founders have shown signs of maturity and strength, navigating through the early days of the pandemic and making the necessary adjustments to continue building great companies.
Yet, the billion-dollar question is whether IPOs are here to stay. Larry Fink, Chief Executive Officer of BlackRock, the world's largest asset manager warns that the recent IPO frenzy is 'unsustainable' and could end in 'many accidents'. If he's right, it could have a dramatic impact on the tech scene globally and in Israel. But, if things continue to trend as they did in 2020 and more Israeli startups will have successful IPOs, the Israeli ecosystem will benefit from it tremendously in the short and long term.
Eyal Bino is a Partner & Co-Founder, ICONYC labs, a value-add investor and accelerator for early-stage Israeli tech startups looking to become successful global companies via New York City.