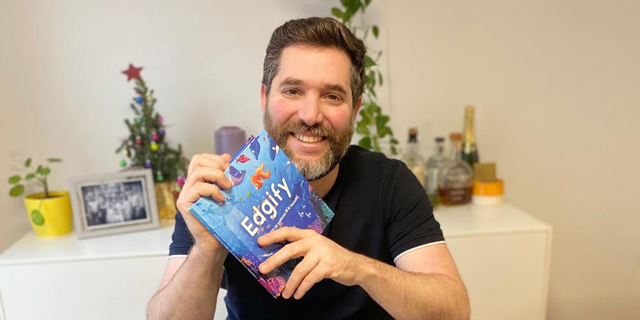 Child's Play? Edgify's new kid's book educates about themes of AI collaboration
The book introduces a group of fish who share information to make better decisions - just like its edge computing AI framework
James Spiro
|
14:41 03.01.2021
Israel-based Edgify, which develops AI models on edge devices to bypass the cloud, has authored a children's book to help kids (and investors) understand its technology. "Edgify - A New School of Thinking in AI Training" follows Goldie the fish as she and her friends try to cross the ocean to a coral paradise using federated learning as a method of collaboration.
"The notion of clouds is so embedded, the centralized place where everything is located and you can access it, and so we figured we need to change that mindset first," explained Edgify's CEO and co-founder, Ofri Ben-Porat, when discussing how the book intends to explore the idea in a digestible manner.
The process, often called Edge Computing, is the latest trend in deep tech that could help transform the way AI models are formed and their relationship with the cloud. Edgify wanted to represent this notion of distributed and collaborative learning, rather than centralized, and so it wrote a book aimed at children exploring these concepts.
Ben-Porat described the book as "an important stepping stone in starting this transition" in our relationship with the cloud. Sure, storage and collaborative photo albums between family members won't go away anytime soon, but Edgify claims that training AI on the cloud presents privacy and security risks that can now be avoided entirely. In the book, the concept is represented by the fish who travel across the seas to their paradise coral by exchanging ideas and 'collaborating' with one another when sharing skills and experiences while they travel.