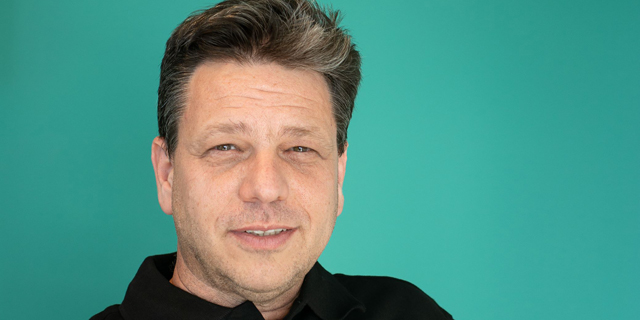 Interview
SQream founder says that after Covid-19 saw waters recede, 5G adoption about to hit world like a tsunami
With the rise of 5G and the accelerated digital transformation brought on by the coronavirus pandemic, SQream CEO and co-founder Ami Gal says his company is perfectly placed to take full advantage with its data analytics acceleration platform
Allon Sinai
|
14:14 04.01.2021
After overcoming both the receding waters and subsequent tidal waves of the tsunami that was Covid-19, Israeli data analytics company SQream Technologies is ready to take its next big plunge in 2021. With the rise of 5G and the accelerated digital transformation brought on by the coronavirus pandemic, SQream CEO and co-founder Ami Gal says his company is perfectly placed to take full advantage with its data analytics acceleration platform.
One of the biggest challenges with 5G is the way companies will manage and analyze the extremely fast-growing data stores. 5G network characteristics such as high-bandwidth, low-latency and mobile edge computing, as well as 5G's ability to support fast connectivity across diverse devices, will drive this data growth immensely. The growth of massive data volumes from 5G will drive new opportunities for enterprises who can take advantage of the speed and reduced latency by being able to rapidly ingest and analyze massive volumes of data, something that is all but impossible without a data analytics acceleration platform, which is where SQream comes in.
"We are currently a company that is in high demand, including when it comes to investors. The demand for our shares is currently very high due to what happened during the pandemic and also due to the fact that one of our competitors had a very successful IPO on Nasdaq. They don't know yet that we are competing with them as they are very big, but for us, Snowflake (current market cap of $79 billion) is a rival and we are seen as the next generation of Snowflake," said Gal. "That is why we are receiving private equity, acquisition and IPO related proposals a lot earlier than we expected. We are, of course, considering everything. Part of all that is going on isn't real and we want to build a big company and want to really become a rival to Snowflake. We don't want to mess around and go crazy.
"We will probably complete a significant financial move in the coming year," added Gal. "I'm not sure what it will be yet, but it will be a lot earlier than we had thought. We believe we are at exactly the right place at the right time."