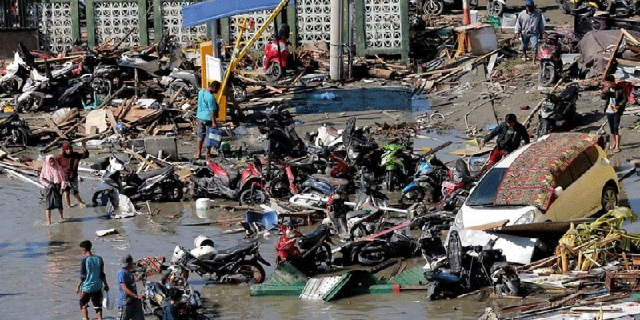 How is Covid-19 like a tsunami and why are startups providing a wakeup call to the insurance industry?
CTech Daily Roundup: IAI wins contracts to upgrade South Korean Air Force jets
Interview | SQream founder says that after Covid-19 saw waters recede, 5G adoption about to hit world like a tsunami. With the rise of 5G and the accelerated digital transformation brought on by the coronavirus pandemic, SQream CEO and co-founder Ami Gal says his company is perfectly placed to take full advantage with its data analytics acceleration platform. Read more
IAI wins contracts to upgrade South Korean Air Force jets. In an effort to extend ties, IAI's Aviation Group also relocates manufacturing of business jet's wings to South Korea. Read more
Read more
Interview | "Election hacking" is just a buzzword, says incoming Guardicore VP of Security Research for North America. With elections in the U.S. and Israel dominating headlines, Amit Serper puts concerned minds to rest - while warning us of the actual threats to look for. Read more
State-sponsored Chinese hackers turning to financially motivated attacks, Israeli researchers find. Cybersecurity companies Security Joes and Profero believe APT27 was responsible for attacks on major gaming companies.
Read more
"A resume is just a story people tell about themselves," says founder of startup that aims to put actual skills to the test. Maya Huber, CEO and co-founder of Skillset, created a platform that helps locate suitable candidates by checking their capabilities against actual job positions. Read more
Opinion | Startups are providing a wakeup call to the insurance industry giants. The current economic uncertainty caused by the
Covid-19 pandemic has caused what looks like a future of continued struggles for these insurance giants in the next few years. Read more
Employer Branding | How Lusha aims to be the 'love brand' of B2B companies. B2B companies face an uphill battle in attracting talent away from global or consumer-facing organizations. This meant Lusha had to think outside the box. Read more
Expert | Opportunity for Israeli startups: Japan is seeking innovative green technologies with a new $19 billion government fund. Japanese Prime Minister Yoshihide Suga announced a 2 trillion yen fund for ecological businesses and innovation to achieve zero net carbon emissions by 2050.
Read more
Opinion | Privacy breaches add insult to Covid-19 injury. Too many data points and not enough oversight suggests the damage inflicted by the response to the pandemic will stick around even after the disease is eradicated. Read more