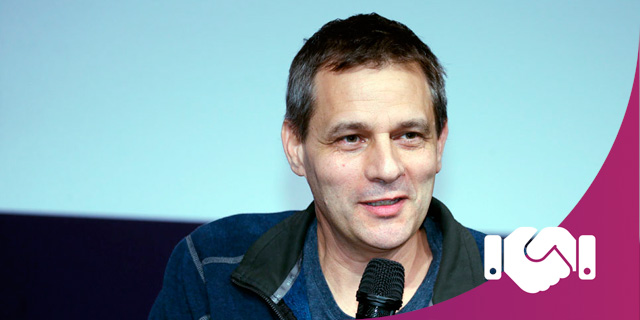 AI Gateways
Gal Chechik: Reaching new frontiers in AI research
The professor joined NVIDIA two years ago to lead research focused on AI algorithms and architectures for sample-efficient deep learning
Name: Gal Chechik
Title: NVIDIA Director of AI Research
Notable Facts:
Has published over 90 papers and holds 40 issued patents

Completed his postdoctorat at Stanford University
Was part of Google Brain Research team, developing deep learning algorithms and systems

Gal Chechik may not be as well known as the entrepreneurs and investors on this list, but when it comes to expertise in the field of AI in Israel there is little doubt he is at the very top of his profession. Chechik joined NVIDIA in October 2018 as a Director of AI Research to lead the corporation's research in Israel. His research spans learning in brains and machines, including large-scale learning algorithms for machine perception, and analysis of representation and changes of mammalian brains. Prior to joining NVIDIA, he was a Staff Research Scientist at Google, working on Deep Learning, Image Understanding, Search, and Machine Hearing.
Chechik is first and foremost an academic, currently serving as a Professor at the Gonda Brain research institute at Bar-Ilan University. Before joining the faculty, he was a postdoctoral research associate at Stanford University, studying computational principles regulating molecular pathways, and received his PhD from the Hebrew University of Jerusalem. Chechik has published over 90 papers, including publications in Nature Biotechnology, Cell and PNAS, and holds 40 issued patents. He was an Alon Fellow and a Complexity Fellow. Chechik's group of NVIDIA research in Israel focuses on AI algorithms and architectures for sample-efficient deep learning. The group addresses problems in Reinforcement Learning, Geometric Learning and Machine perception. A special focus is on integrating language and reasoning with perception for the purpose of smarter generalization. "For applications to work in the real world we need massive computing power," Chechik recently said in an interview to
Ynet
. "The computing world is undergoing a revolution from the use of one strong processor to many weaker processors that work in cooperation. This is an idea that is inspired by the structure of the human brain. It turns out that this structure works really well when it comes to solving problems related to AI." NVIDIA has been placing over recent years an increased focus on low-cost edge-based inferencing accelerators as well as high-performance hardware for all AI workloads. "Artificial intelligence is a very significant technological force in the time we live," said Chechik when NVIDIA announced the setting up of the AI research center two years ago. "Israel has exceptional human capital that makes it a major player for NVIDIA worldwide." "Despite being a small country, Israel is a huge force in the artificial intelligence industry," said at the time Bill Dally, the chief scientist of NVIDIA. "I'm amazed at the quality of the research, the researchers, and the market hunger for new ideas."