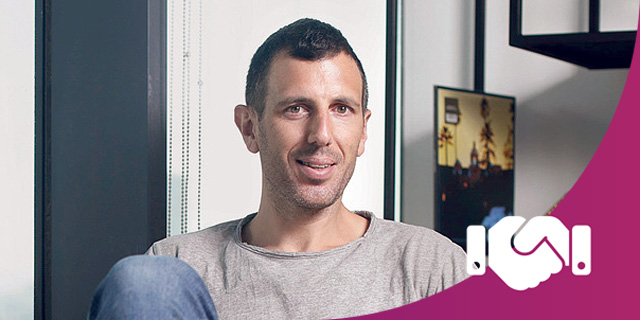 Gaming Gateways
Eitan Reisel: From Googler to Gamer
Israel's gaming sector inspired Reisel to become the Founder and Managing Partner of VGames - the country's first venture fund dedicated to gaming studios
Name: Eitan Reisel
Title: Founder and Managing Partner at VGames
Notable Facts:
Spent 7 years as a Major in the IDF
Led Google's Gaming sector in Israel
Started Israel's first venture capital fund dedicated to gaming

he spoke
alongside International Clients Sector Lead Aron Di-Castro at "Google Israel: Building global brands in the fragmented, evolving media landscape." At the time, he spoke about the future of gaming and what he saw to be the evolution of the gaming sector. It was this experience at Google, one of the most innovative and forward-thinking companies in the world, that inspired him to tap into something special: Israel's booming gaming industry. "Israel is an unbelievable gaming industry," Reisel
once told CTech
. "There are amazing companies that grow here, unicorns, and multi-million dollar companies. I wanted to support the new generation." It's what inspired him to become the Founder and Managing Partner of VGames - Israel's first venture fund dedicated to the Israeli gaming sector. Fundamentally, he believes that Israel's data-driven economy environment coincides nicely with programmers' abilities to keep people tapping on their phones. Today, VGames can enjoy a $60 million fund which it uses to invest in Israeli games studios at the pre-seed and seed stages, supported primarily by its main investor, Viola Ventures. It already has four gaming studios in its portfolio, including InnPlay Labs and Brain Games. Outside of his role as VC Partner, Reisel is also a seasoned Angel Investor and Growth Advisor at several companies. Notably, he is an investor in Brainvivo, an AI-based Neural Network Platform to help digitize the human brain's abilities.